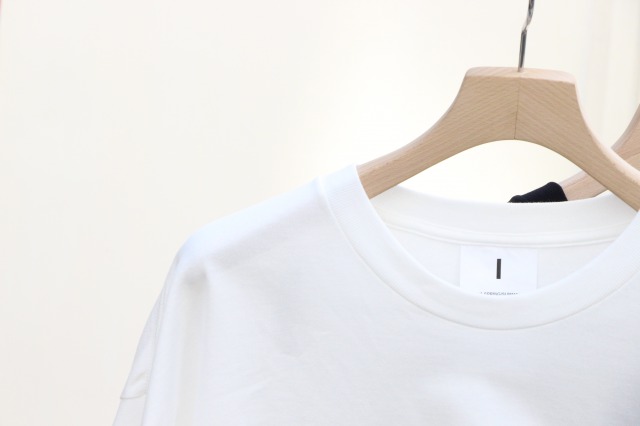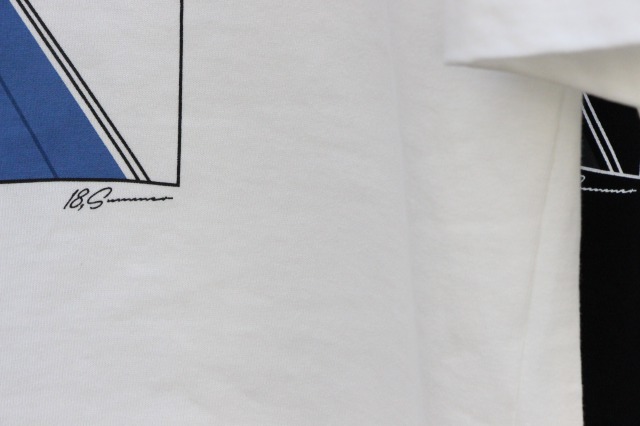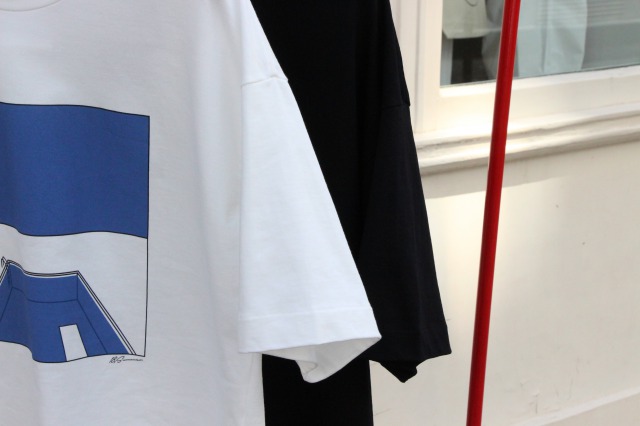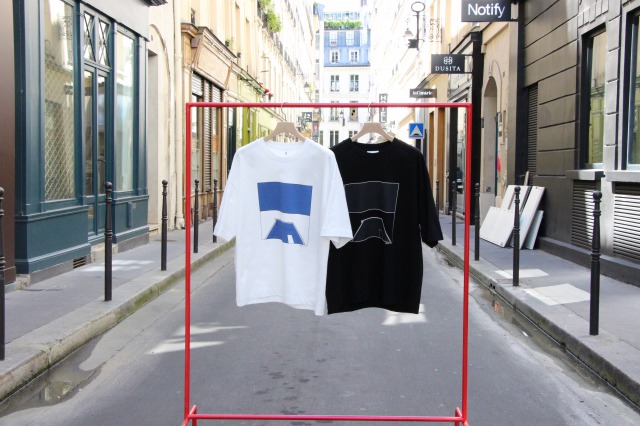 I "PRINTED S/S T-SHIRT" 90€
Hi, I'm Yoshi from 1LDK PARIS.
I 's "PRINTED T – SHIRT" sold out at an early speed before introducing it at SNS.
Since I arrived in Japan again last week, I will introduce it before sold out.
A print that felt eyes at the moment everyone saw, feels cool feeling like summer.
Actually, this illustration, I 's a designer, Mr. Tamaki's own illustration.
Is not it one of the points that intensify purchasing motivation?
SNSでご紹介する前に即完売した、I の "PRINTED T-SHIRT"。
先週再入荷して来ましたので、完売する前にご紹介させて頂きます。
パッと見てすぐに目が行くプリントが特徴的なTシャツ。
プール?のようなイラストとカラーリングは、清涼感を感じ、今の時期に着たいと思わせてくれます。
実は、このデザイン、I のデザイナー、玉木氏が自ら書き下ろしたイラスト。
そういった点も、購買意欲をそそられるポイントの一つではないでしょうか。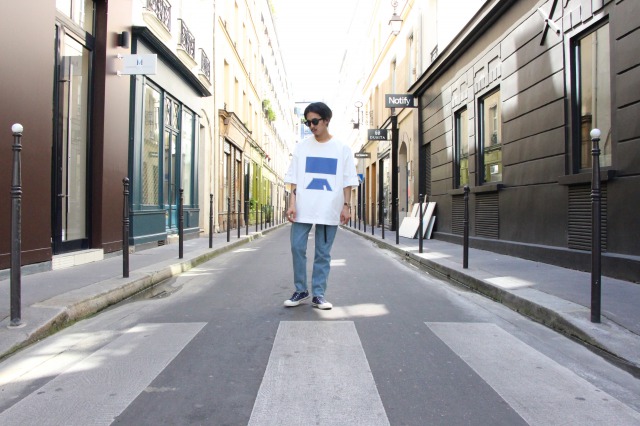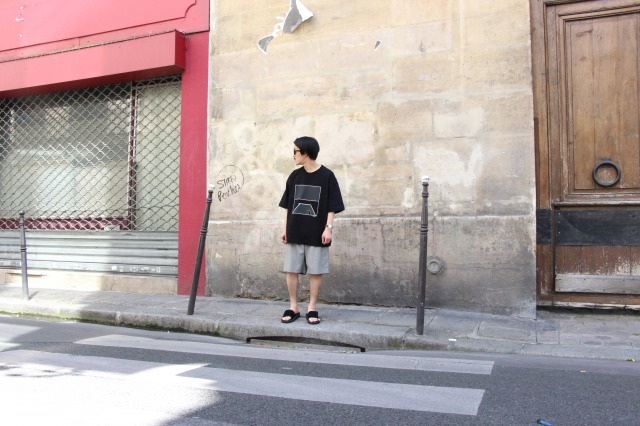 Illustrations are wonderful, but the texture and size balance of the T-shirt itself is wonderful.
When worn, a three-dimensional silhouette born from the thickness of the fabric.
This cloth is thick, but since the area to touch the skin is smaller than just-size T-shirt, you can wear it without difficulty even in summer.
tried variously, but I also matched even narrow pants with wide pants.
It is a T-shirt that becomes a leading role that you want to coordinate with this T-shirt as its axis.
少しアングルが遠目ですみません、、。
イラストも素晴らしいのですが、Tシャツ自体の生地感やサイズバランスも素晴らしいんです。
初めてこのTシャツを見た時に感じた点が、ボディに使われている生地の厚さ。
着ると、生地の厚さから生まれる立体的なシルエット。
生地は厚めですが、ジャストサイズのTシャツよりも肌に密着する面積が少ないので、難なく夏でも着て頂けます。
またサイズバランスも、最近様々なブランドが出している、オーバーサイズのTシャツとは違い、より袖丈を長めに設定しているように感じます。
合わせは、色々試してみましたが、ワイドパンツでも細めのパンツでも◎。
このTシャツを軸にコーディネートを組みたくなるような主役級のTシャツです。
是非、完売する前に一度袖を通してみてください。