FEATURE
1LDK ID Vol.1
2014年に創刊した「1LDK ID」
は、この度
ホームページリニューアルを機に復活致します。

SHOP STAFFにフォーカスしたこの企画で、販売員である前にひとりの人間としてより身近に我々を感じていただけたらと思います。また、これからの「1LDK」を作り上げて行く仲間が増えれば幸いです。



"1LDK ID"that was launched in2014 will be revived on the occasion of the website renewal.

In this project focused on our shop staff, we are delighted if you would know our personality and feel us more closer. Also, we hope that more people will build the future "1LDK" and will go there.
December 27, 2017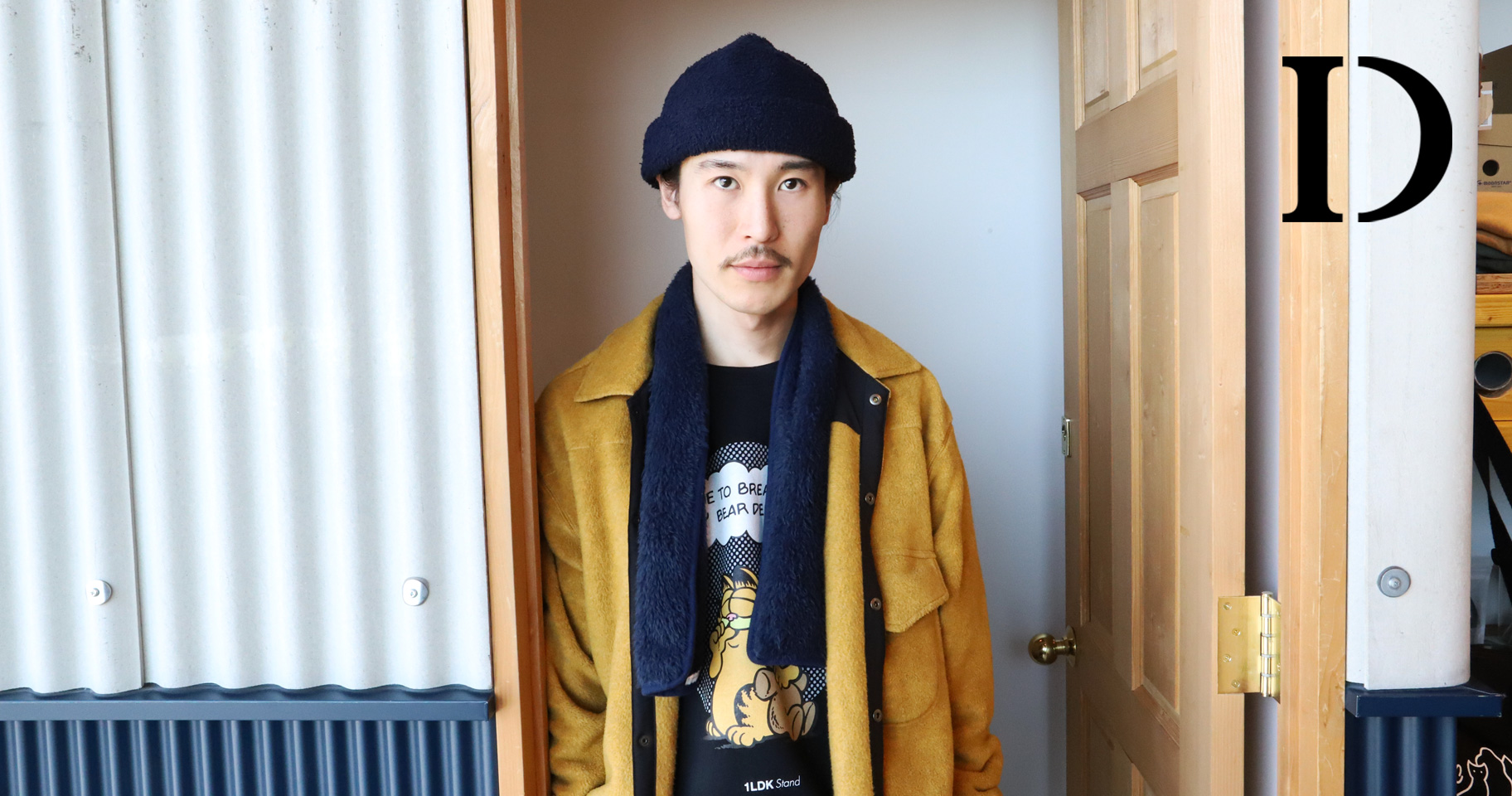 依田 直之(よだ なおゆき)1989年、埼玉県生まれ。
モード学園を卒業後、アメリカやニュージーランドを
放浪。現在は、1LDK/DEPOT.の
SHOP STAFFとして
勤務中。



Naoyuki Yoda (born in Saitama Prefecture in 1989).
Mode After graduating from the school, wandering the United States and New Zealand. Currently working as 1LDK / DEPOT. SHOP STAFF.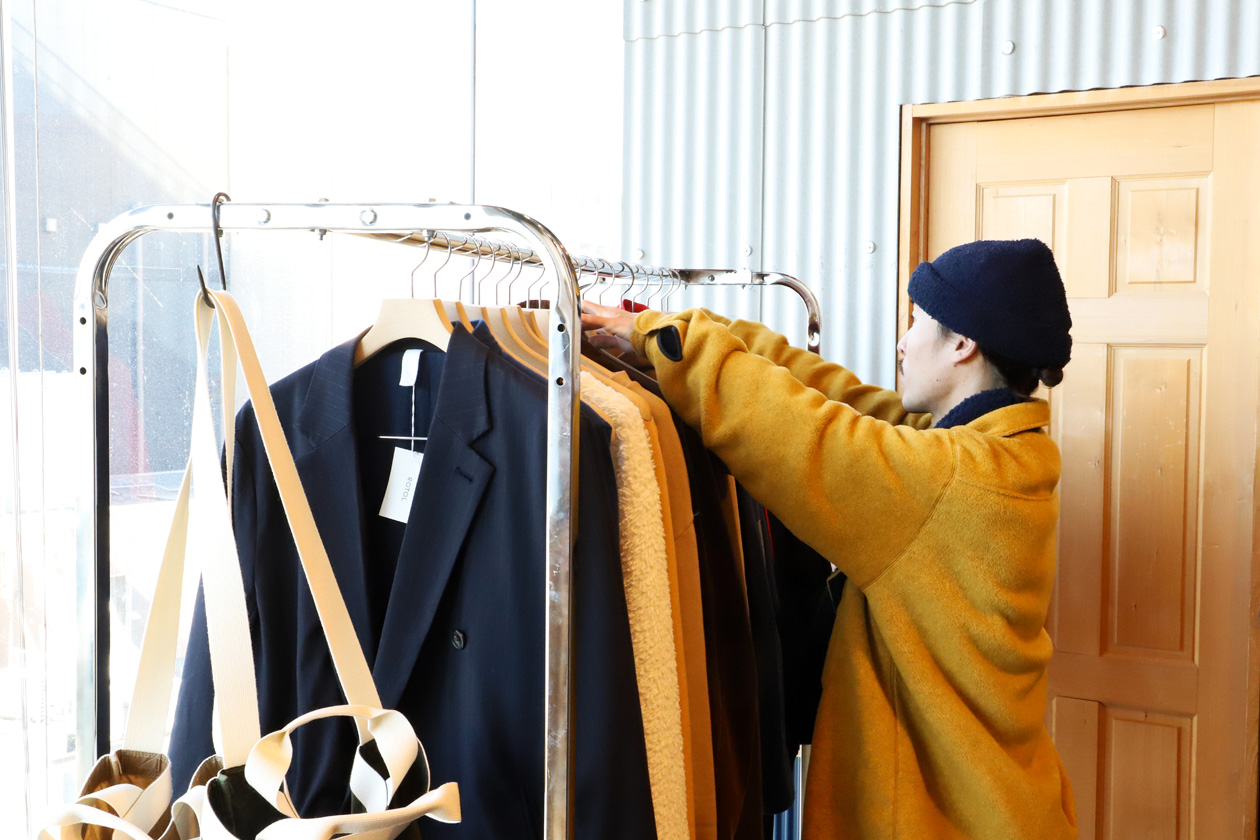 1LDKに入る前は何をしていましたか?

What did you before becoming a member of 1LDK?
アートとコーヒーが好きなので、ブルックリンに行って絵を描いたり、ニュージーランドでコーヒー巡りしたり自由気ままに日々を送っていました(笑)。



I like art and coffee, so i went to Brooklyn to draw pictures, touring coffee in New Zealand and sending my day freely lol.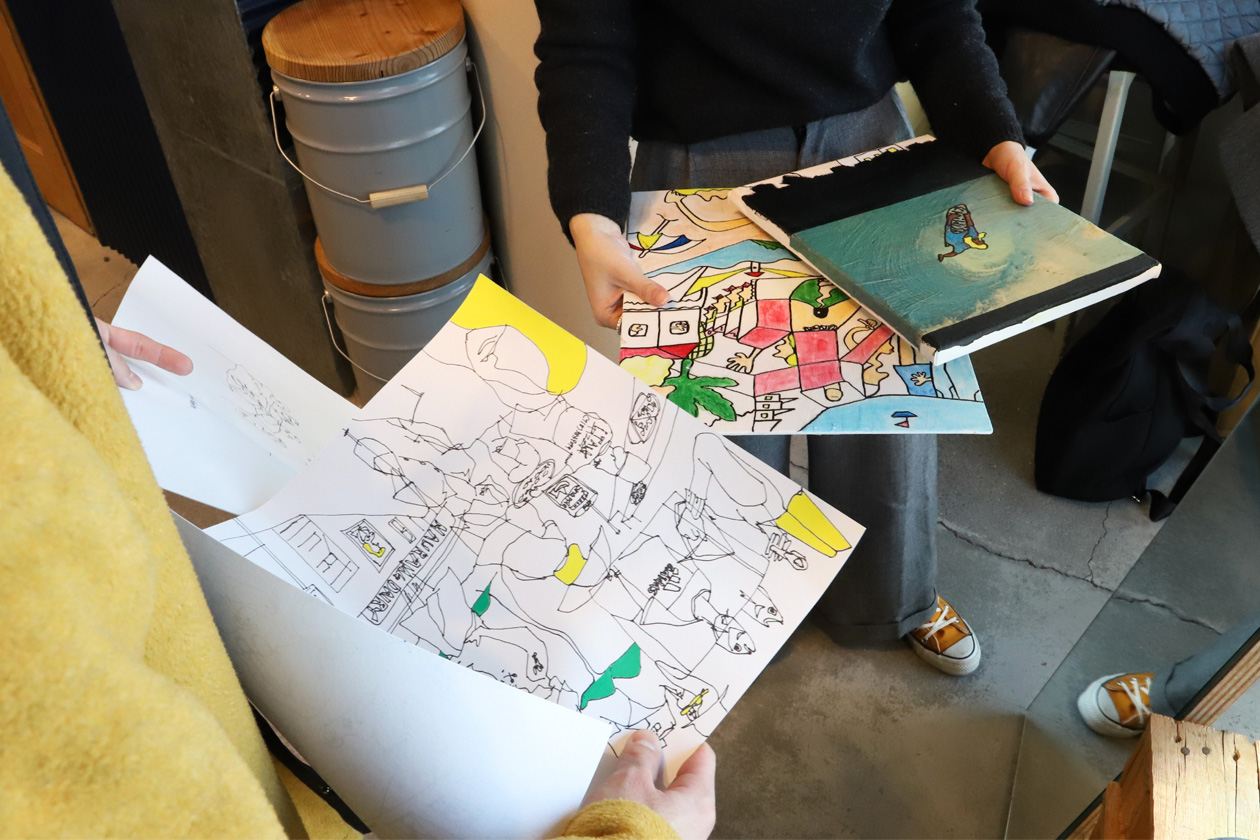 絵を描くようになったきっかけを
教えてください。

Please tell me the chance to start drawing pictures.
幼い頃から絵を描くことは好きだったのですが、作品を作り始めたのははここ5~6年前くらいから。ブレイクボット(Breakbot)の
"Baby I'm Yours"という絵の具で描いたようなPVを見て、小さい頃の感覚が蘇りまた描き始めたのがきっかけです。



That was a flashback. PV of "Baby I'm Yours" by Breakbot that seems to be like painting gave me the chance to get started drawing again.
I've been playing when i was younger actually but making my own works from about 5 years ago.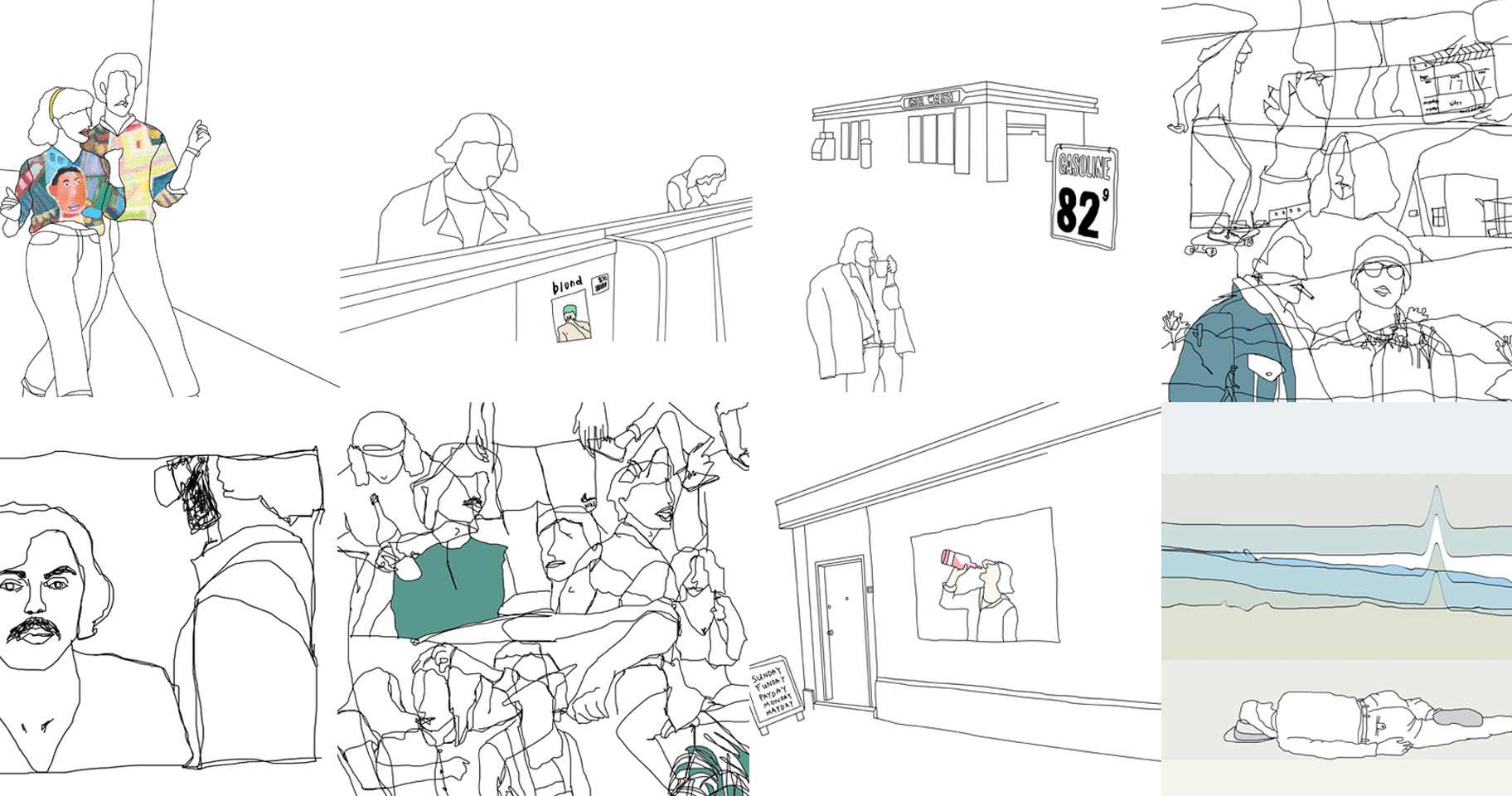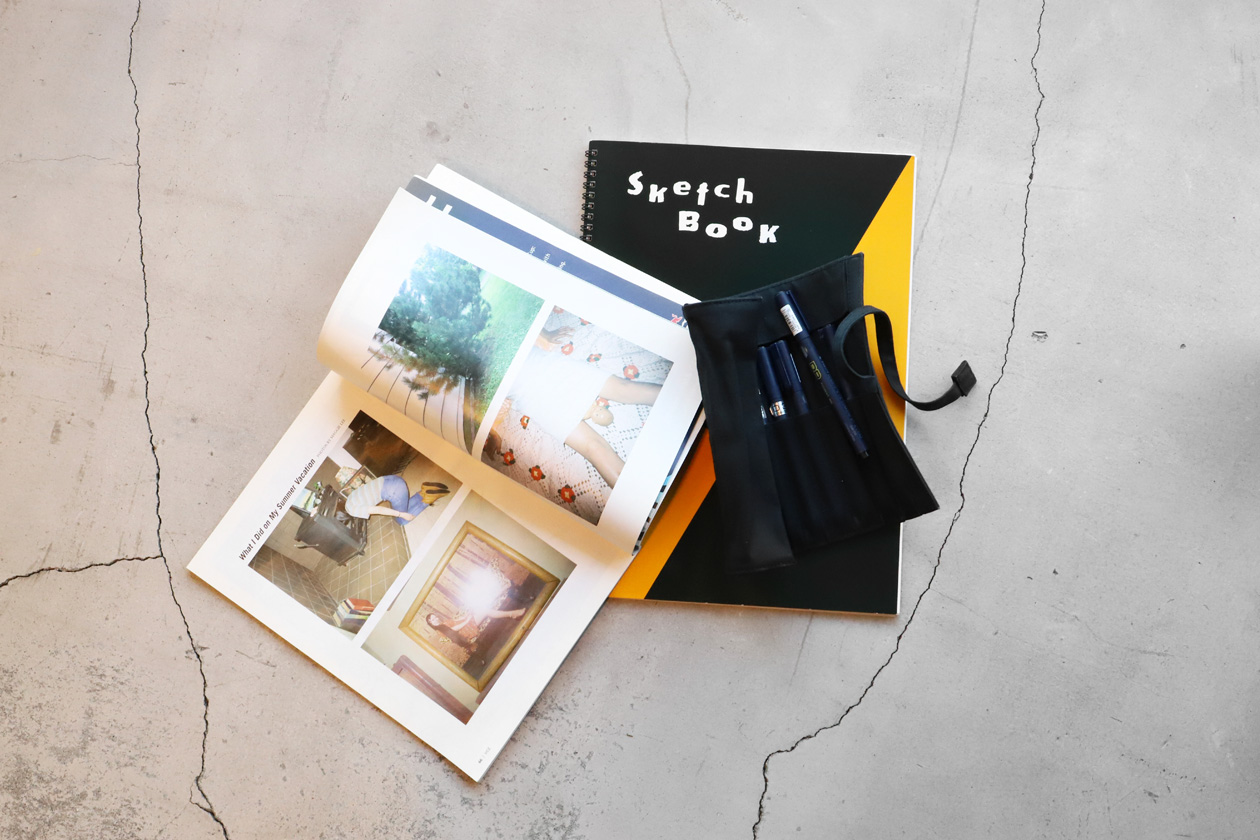 どのようなツールを使って描いてますか?

What kind of tool do you use?
ドローイングペンだけだったり、ペイントだったり描きたいものによって使い分けています。イラストレーターや
フォトショップでデザインする
ことも多いです。紙に描くときは、PILOTの"marqueur a dessin"を使ってます。
10年以上前に海外でゲットした"VICE"が今でも気に入っていて、その中のお気に入りのページをモデルに絵を描いています。



It depends on what kind of works going to make but especially "marqueur a dessin " by PILOTS  is only for drawing on papers. recent these are designed by Illustrater and Photoshop, sometimes only drawing pen, paints or something like that. Then "VICE" I've got while traveling still give me some tips to create new feelings though.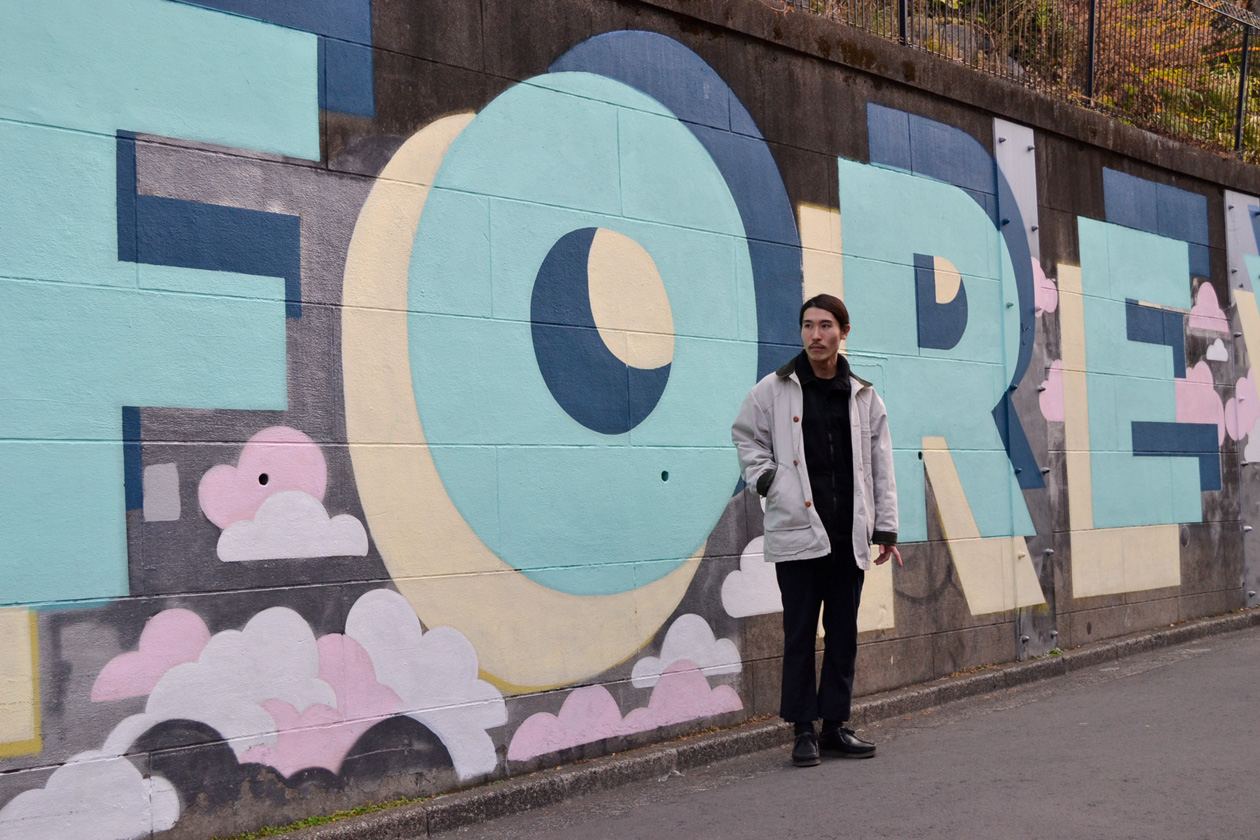 特に好きなアーティストは?

What is your favorite artists?
沢山いるのですが、1番はスティーブン・パワーズ(Stephen Powers)です。彼が手掛けているパブリックアートだったり、アトリエにある作品はどれもシンプル。希望や夢を象徴するようなビジュアルなので、見ているだけでポジティブになります。



There are so many artists as reference but the best should be Stephen Powers.
His every single pieces like public art and atelier works are designed in simple taste that have image of wishes and dreams.  They make me think positive every time I see.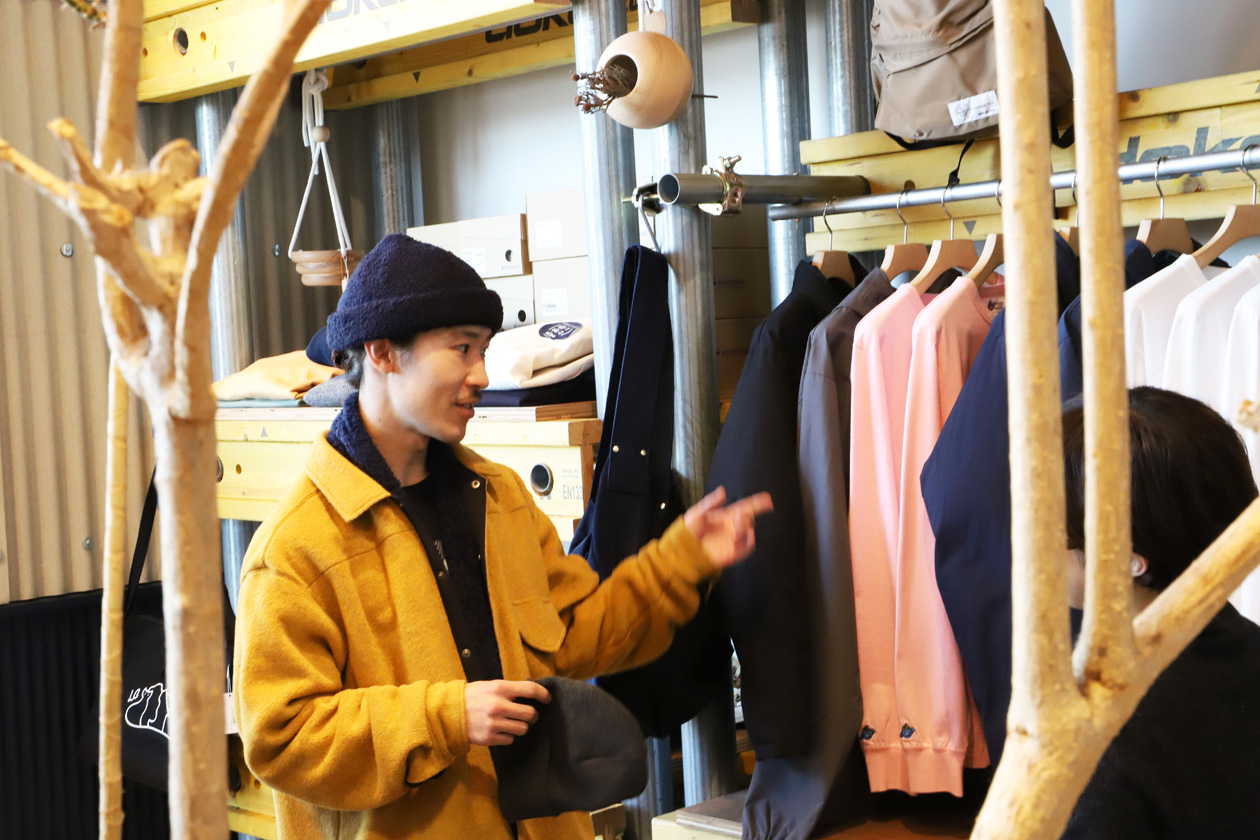 コーヒーを好きになったきっかけは?

How did you come to like coffee?
10代の頃ニュージーランドのウェリントンに留学していて、そのとき友人に色々なコーヒーショップに連れて行ってもらったのがきっかけです。
初めは味とかよくわからなかったのですが、自然と好きになりましたね。
ウェリントンは世界有数のコーヒータウンでローカルな
カフェが沢山
ありました。
東京に進出しているカフェも多く、All Press Espressoをはじめ、MojoやCoffee Supremeなど。



That was a good opportunity to meet my friends when I was studying at Wellington in New Zealand brought me various kind of coffee shops. In the beginning, I couldn't understand any tastes at all but I came to love more naturally. It was very easy to find good local cafes in there where is known as one of the greatest coffee town. Some places already have branches in Tokyo like All Press Espresso, Mojo and Coffee Supreme.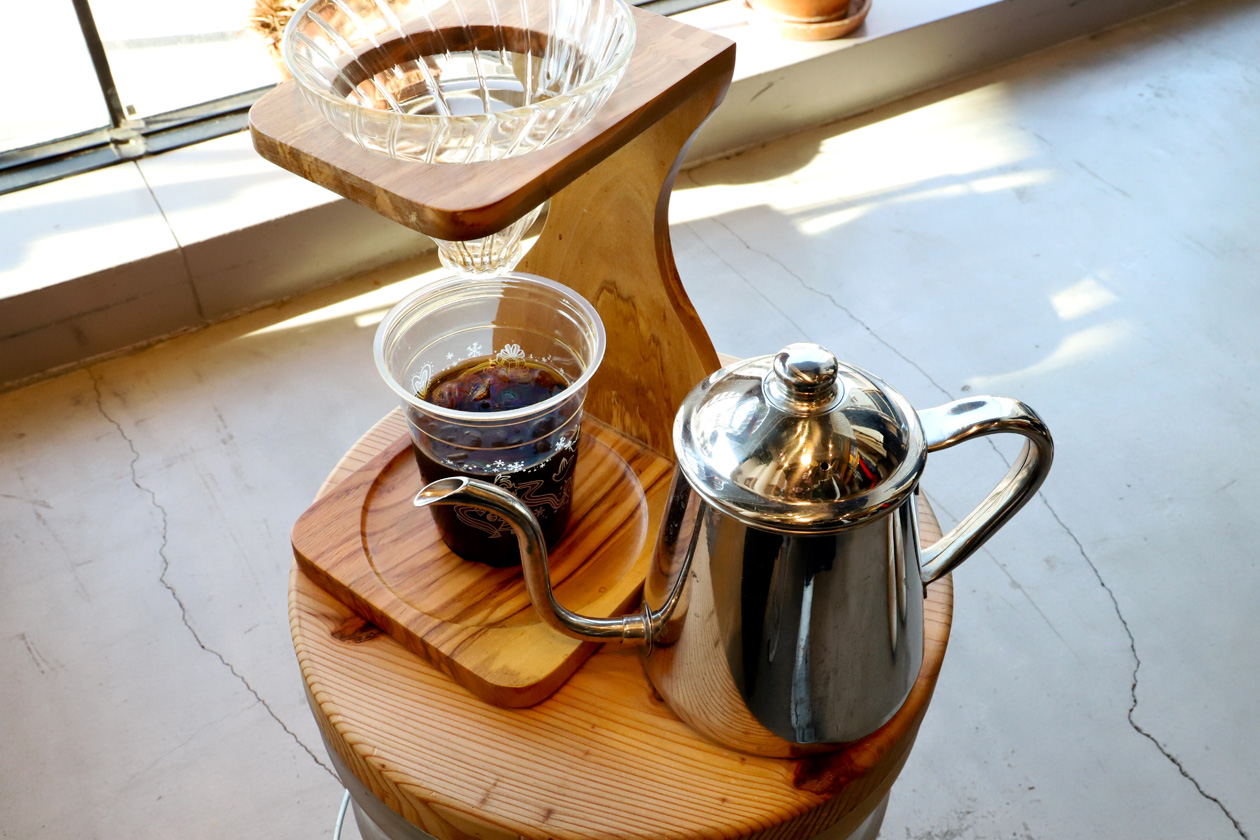 そこからなぜドリップをするように
なったのですか?

Why did you start dripping by yourself?
毎日カフェには行けないので、自分でも美味しく淹れられたらと思いドリップを勉強するようになりました。
お気に入りのハンドドリップ
「HARIO V60」のウッドスタンドでよく淹れてます。



It's difficult to grab a cup of coffee everyday so I've started studying how to make it by dripping when I thought once. Almost all the time I use my favorite hand drip "HARIO V60" made of wood.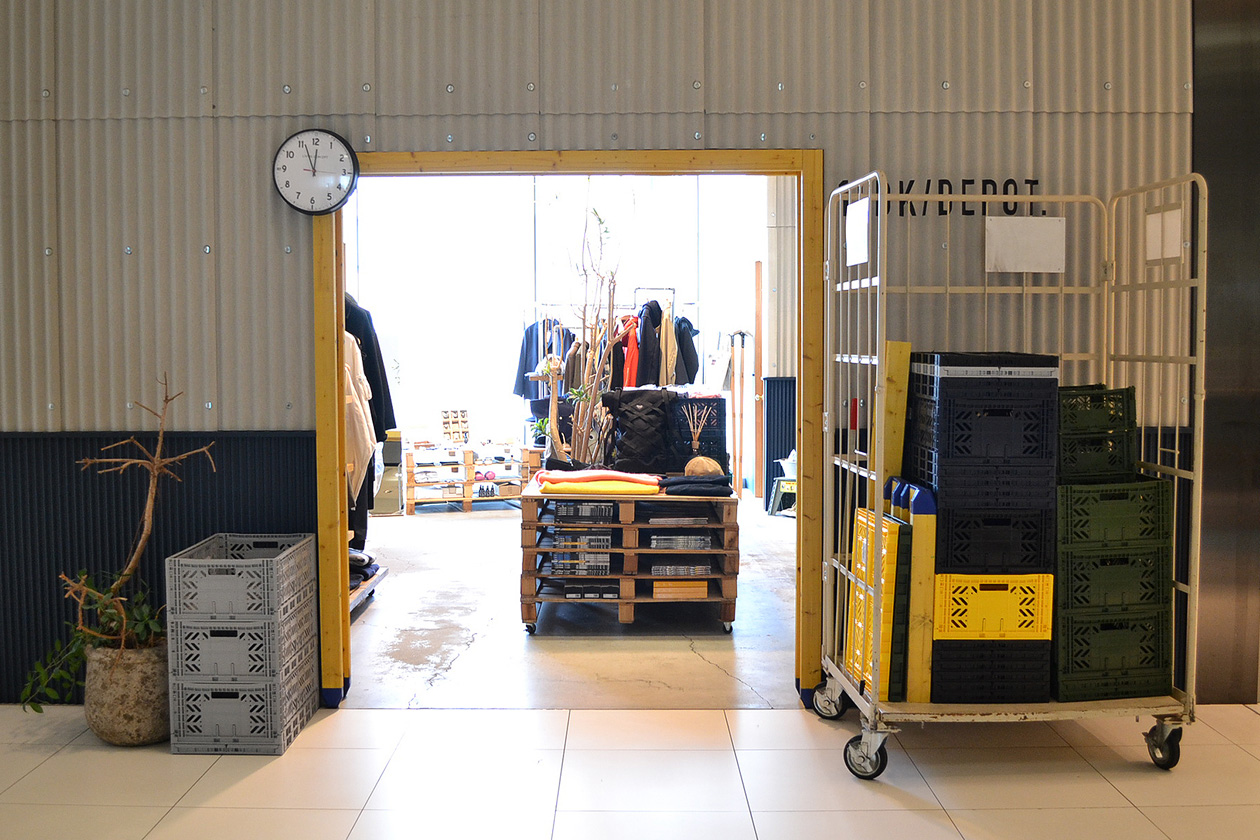 1LDK/DEPOT.でドリッピングサービスが
ありますが、やってみてどうでしたか?

How was a dripping service
at 1LDK / DEPOT?
コーヒーを淹れることが好きなので、個人的にすごく楽しかったです。コーヒーを通して色々な話題を話すことで、お客様との距離感がグッと近くなりました。
ドリップスタンドをお店に眠らせているので、機会があればなにかのPOP-UPのイベントの時にやりたいですね。



I'd love to make coffee by myself so There were so much fun personally.While making, i felt we were getting closer between me and any customers. I still leave dripping stand in the backyard so I hope I could use it again when we set up exhibitions.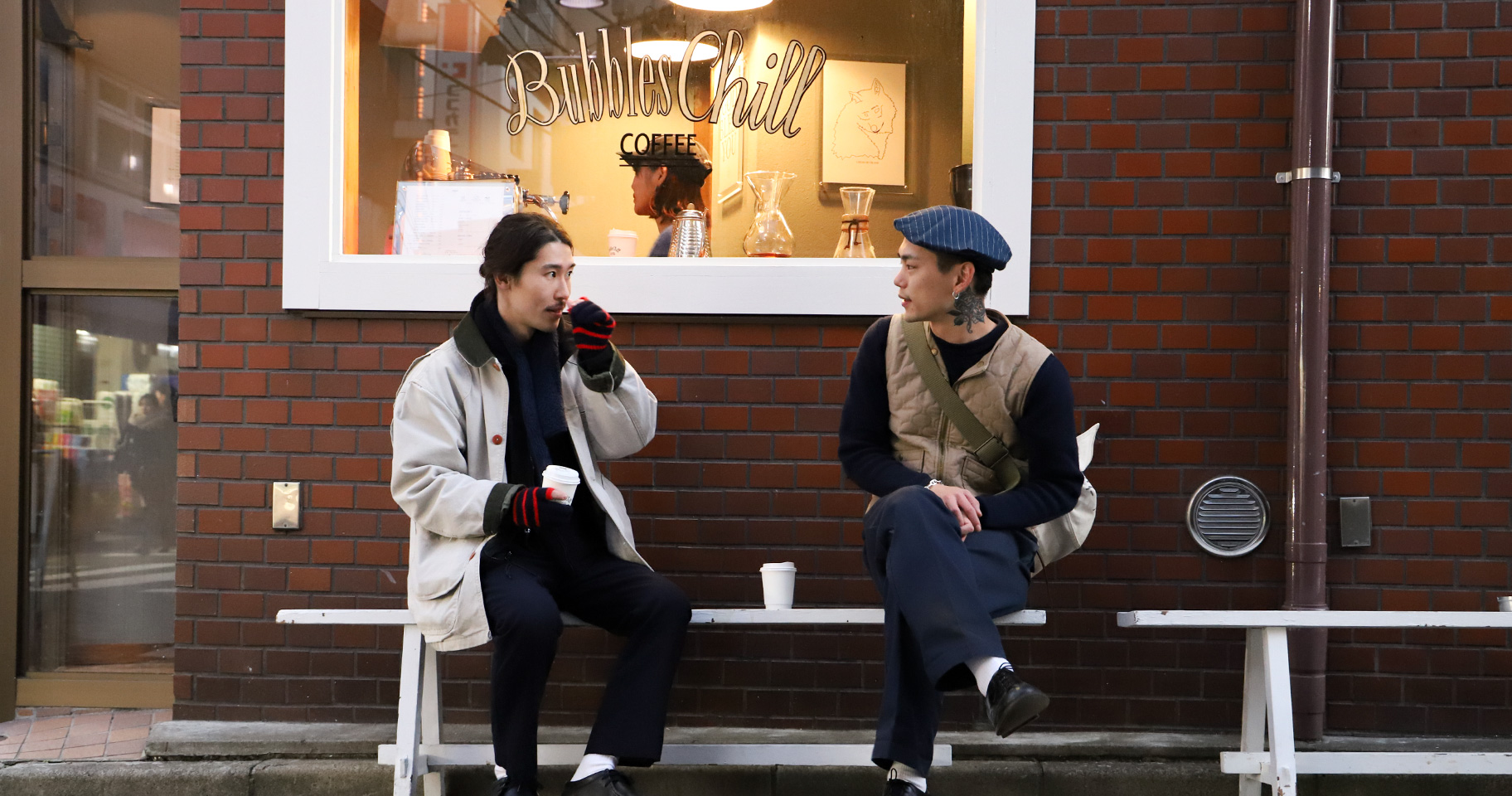 オススメのコーヒーショップを
教えてください。

Please tell me the recommended
coffee shop.
池尻大橋の「Bubbles Chill Coffee」です。
数年前に、味の好みを聞いて作ってくれるハンドドリップコーヒースタンドがあると耳にして訪れたのが出会い
でした。レンガ調の外観に、Bubbles Chill Coffeeの
シンプルなネオンサイン。洒落たお店だなと思い、
いざ入ってみるとそこには学生時代の友人が店主をしていました。学校を卒業してから、なかなか会う機会がなかったのですが、大好きなコーヒーが再び友人と繋げてくれたかのような感覚で、凄く驚きました(笑)。一杯一杯丁寧に淹れる本格的なスタイルも、ローカルな雰囲気がある
池尻にはぴったり。周りには美味しい
パン屋さん
「TOLO PAN」もあるので、Bubbles Chill Coffeeの
コーヒーと一緒に食べるのが僕のオススメです。



Absolutely "Bubbles Chill Coffee" at IKEJIRI OHASHI is the best for me. I heard about that coffee stand which makes each customer's own taste every caps.
And also Brick type of outside appearance, sign of "Bubbles Chill Coffee" in simple neon, everything around them let me feel cool. Anyway I was very surprised when I visit because my friend from school years were working in there as a owner. After graduation, we couldn't find enough time to meet up but coffee makes us connected with each other at last. ha haTheir style respectfully make coffee one by one fits IKEJIRI local moods. There is also good bakery called "TORO PAN" near from there.  I do recommend you to enjoy bubbles coffee with Toro's fresh bread!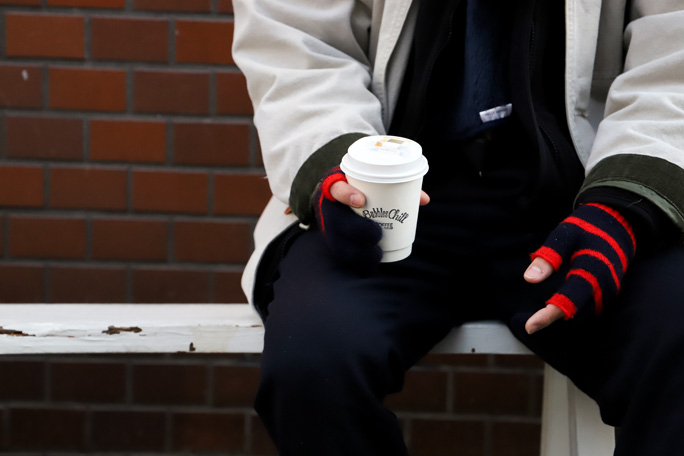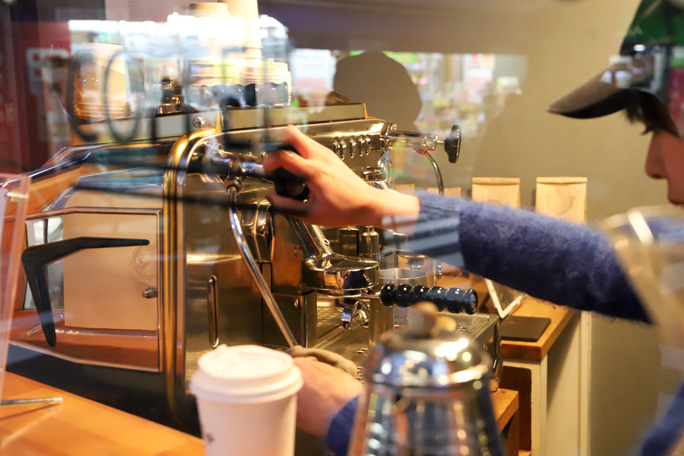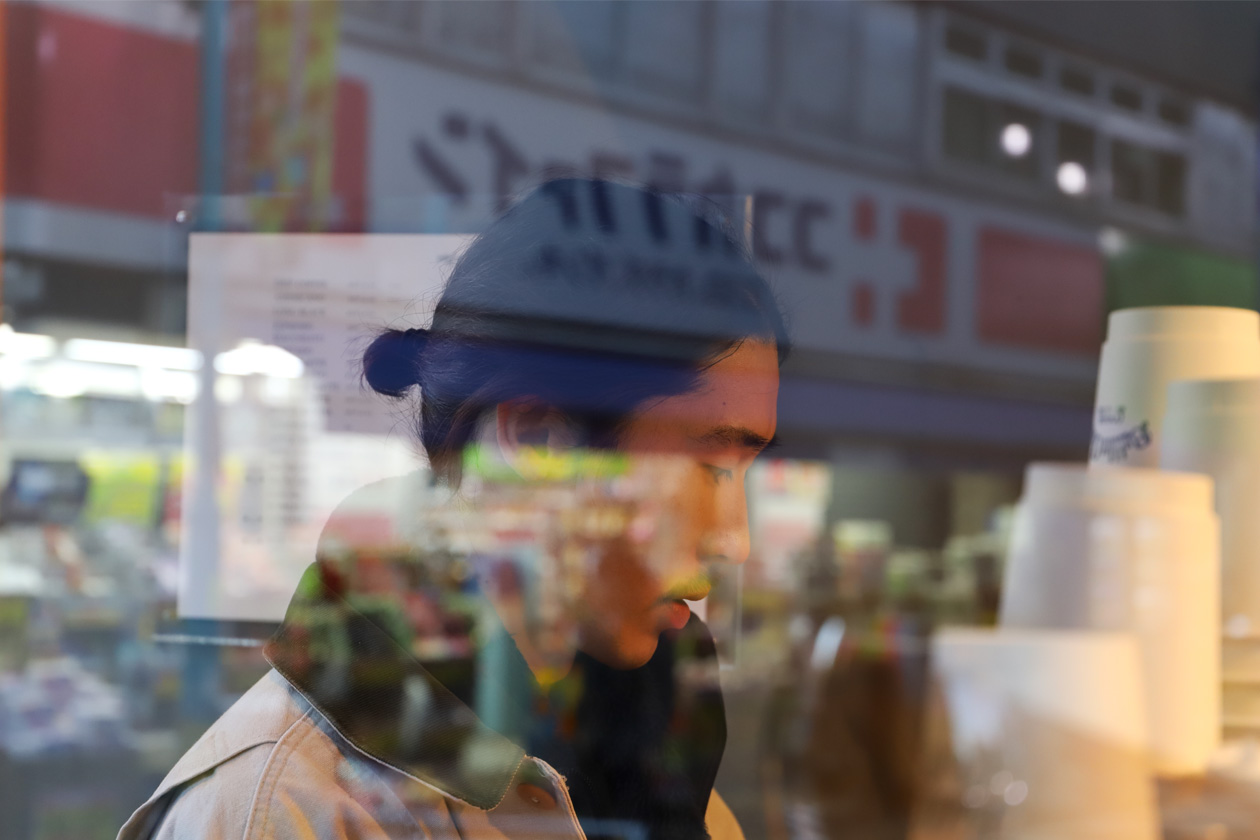 好きな音楽を教えてください。

What is your favorite music.
ジャンルはオルタナティヴが多いです。特にトロイモワ(Toro y Moi)やホイットニー(Whitney)をよく聴きます。トロイモワ(Toro y Moi)の"Say That"という曲のPVはすごくニッチ。
ホイットニー(Whitney)はスミス・ウエスタンズ(Smith Westerns)の時代から大好きです。

ヒップホップならドラム(D.R.A.M.)がオススメ。



My favorite genre of music is alternative. Especially "Toro y Moi" and "Whitney" got my feelings almost all the time. The PV  "Say That" made by Toro y Moi can find his niche creativity.  I've been listening Whitney's song when they were "Smith Westerns" . And also I recommend "D.R.U.M." in hip hop genre.
1LDKに入ってから変化したこと

What has changed since entering 1LDK
1番変わったことは時間の使い方ですね。店舗のスケジュールはとてもタイトなので、先を読んで自ら動いていかないといけない。この習慣が私生活にもすごく影響していて、ルーズな性格だったのですが少しずつ機敏になってきたと思います。あとは、他のスタッフや友達とファッション
以外に趣味や生き方の共有をよくするようになりました。1LDK/DEPOT.は海外のお客様が多いので、「何処の国から来たの?今着ている服はどこの?
普段は何をしているの?」といった話をしたり、全く違うライフスタイルを知れることも良い刺激になっています。



One thing I've changed in big way is time management. Tight working schedule let me think what's going to happen. I'm such a loose person but this good custom makes me become speedy and energetic little by little. And also I came to share different kinds of topics like how we survive this society and something not only about fashion. Anyway, Talking with customers is always good opportunity to know completely different lifestyles so I'm trying to talk "Where are you from" "What brand are you wearing" "What you do" because my workplace 1LDK/DEPOT. has so many customers from all over the world.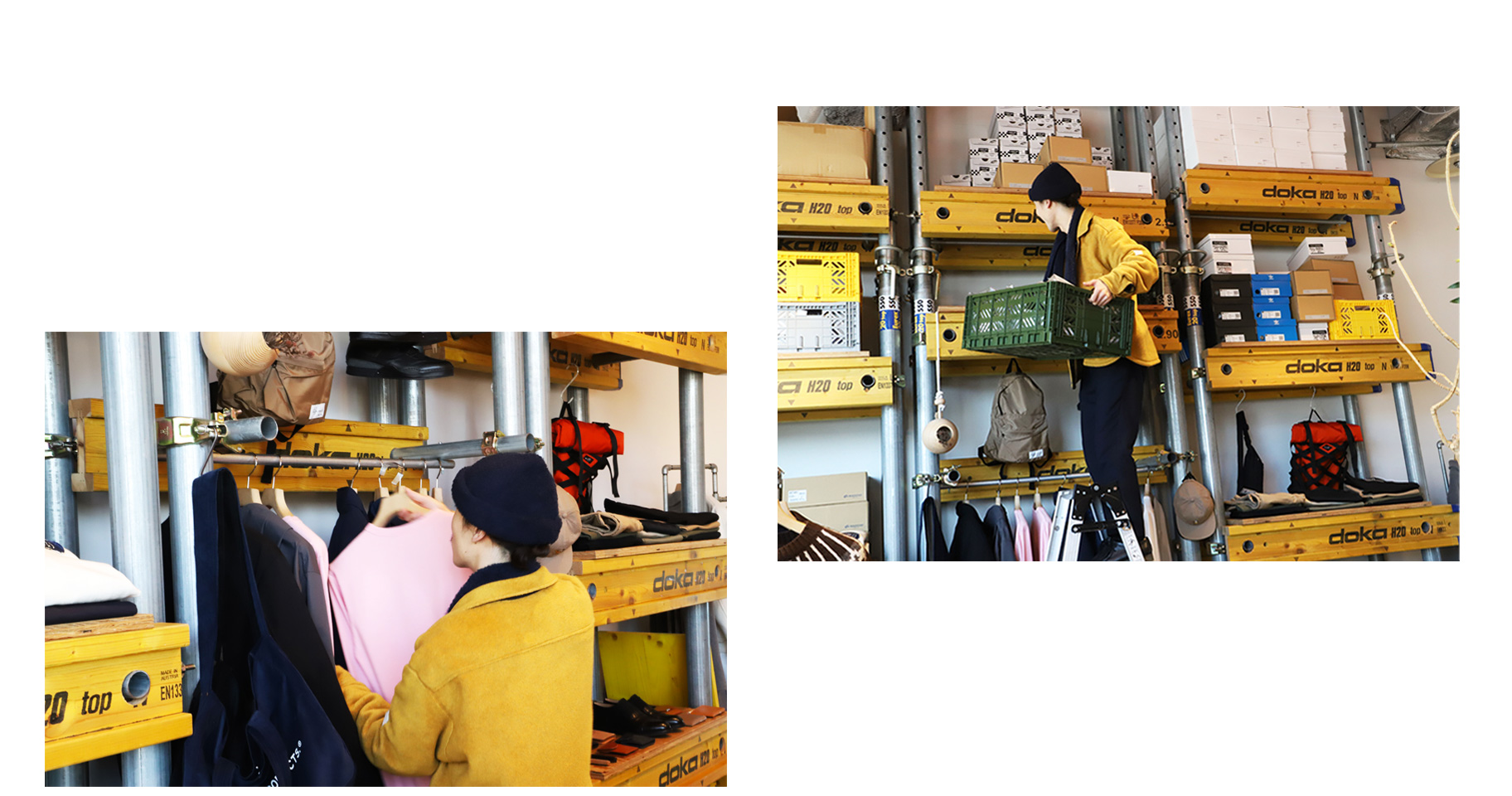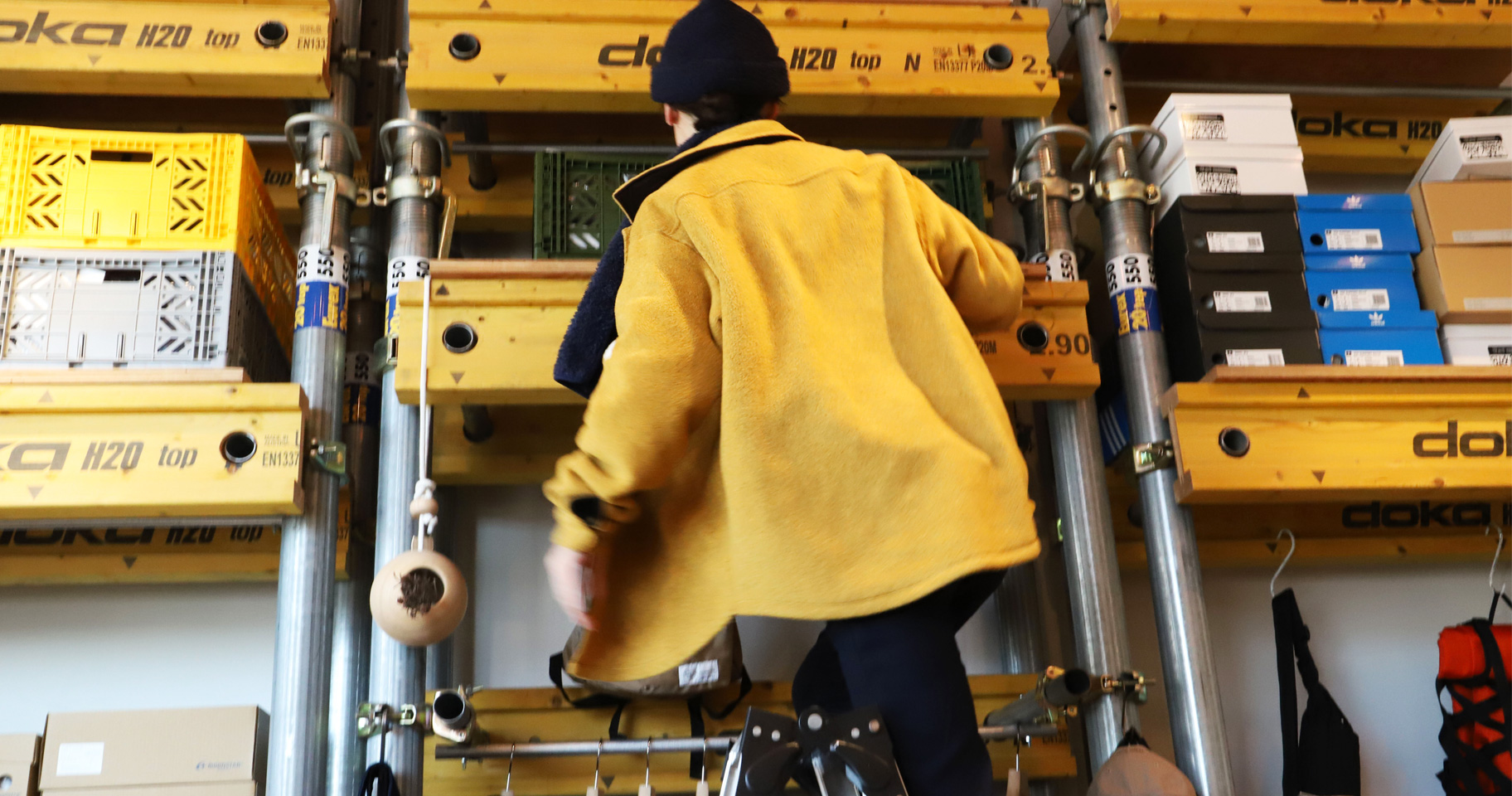 © I.D.Land All Right Reserved. SITE BY WDI.