"X'MAS GIFTS FOR SOMEONE SPECIAL "
Let's get start thinking about the gifts you will offer during the christmas seasons. For someone special, your partner,your friends or your Dad. Here some ideas from 1LDK PARIS selections…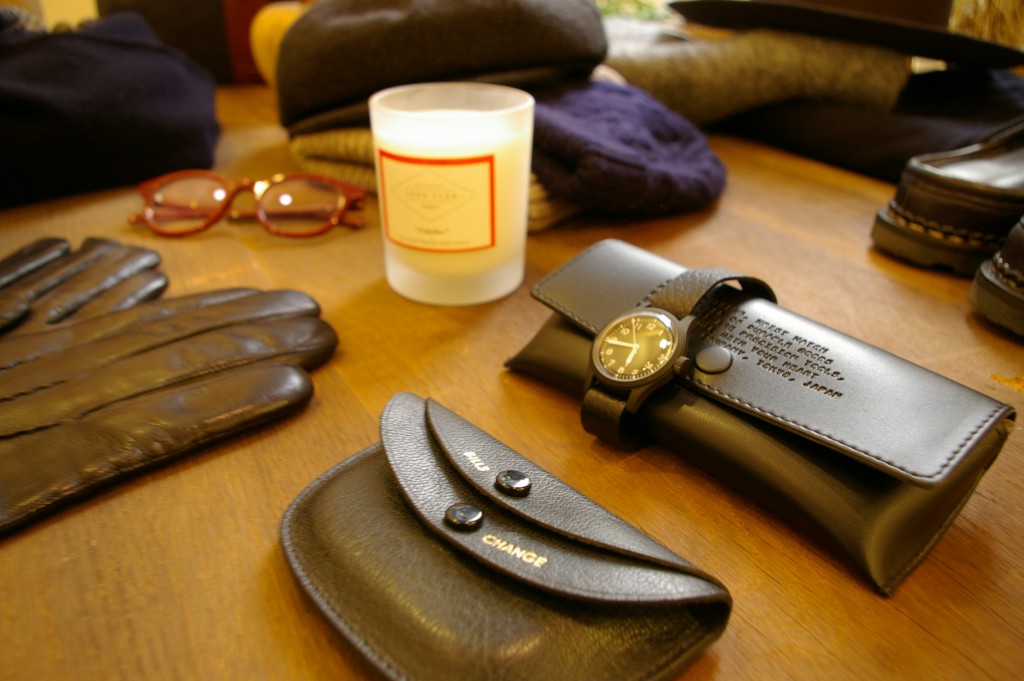 Because we're all in need of gift ideas this holiday season. For someone you love, your partner your brother, your friends, or for your father. But do you find that it's a little bit hard to find out what will be good for the gift??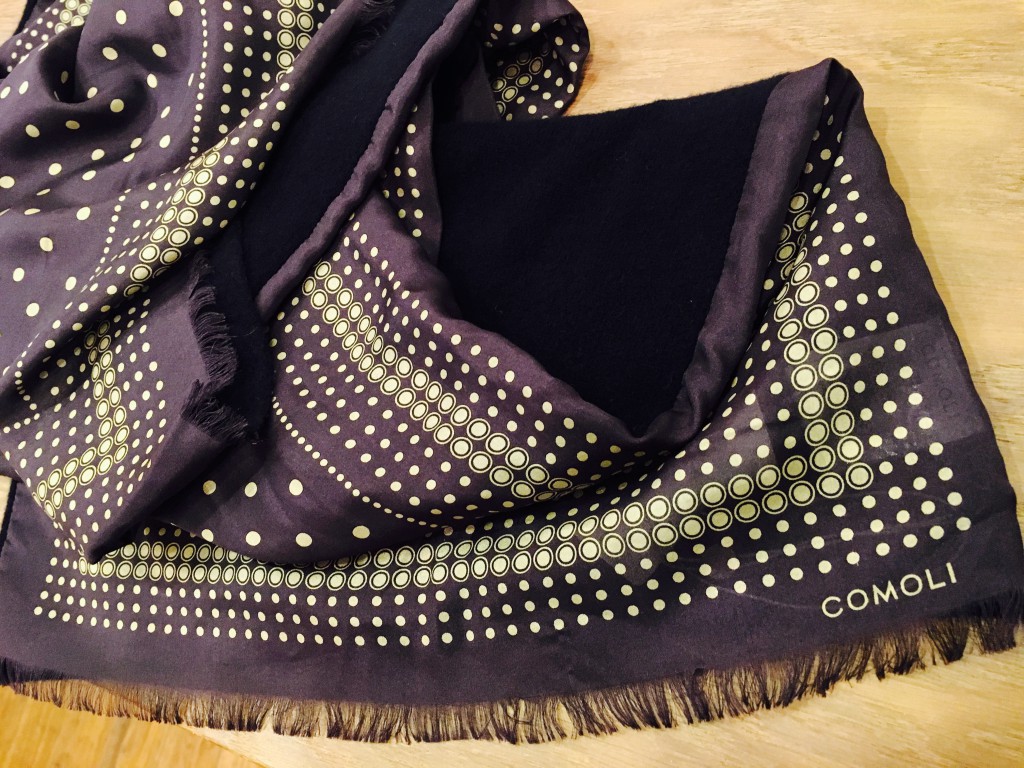 COMOLI: SILK DOT MUFFLER   280 EUROS
Silk and wool combined muffler. The silk with the dot design give you the elegance around the neck and the wool part keeps the warmth. We always need the muffler during the winter time because it's likely by the clothing that we are wearing during the winter will be darker mood and sometimes it gets too boring because what you wear is mostly the same. The muffler might be good for the winter gift because it is the easiest start to change the mens atmosphere by the scarf . And Don't you ever have the muffler or scarf with a lot of memories? Was it something you got gifted? The muffler represents your winter time. It might be the thing he will spend the most of his winter..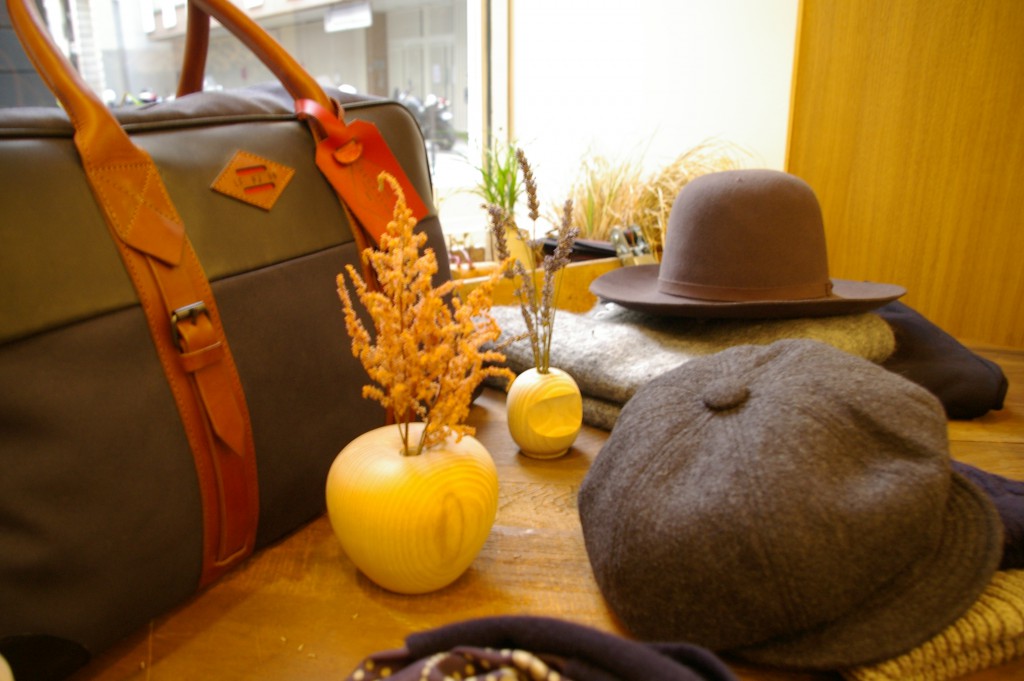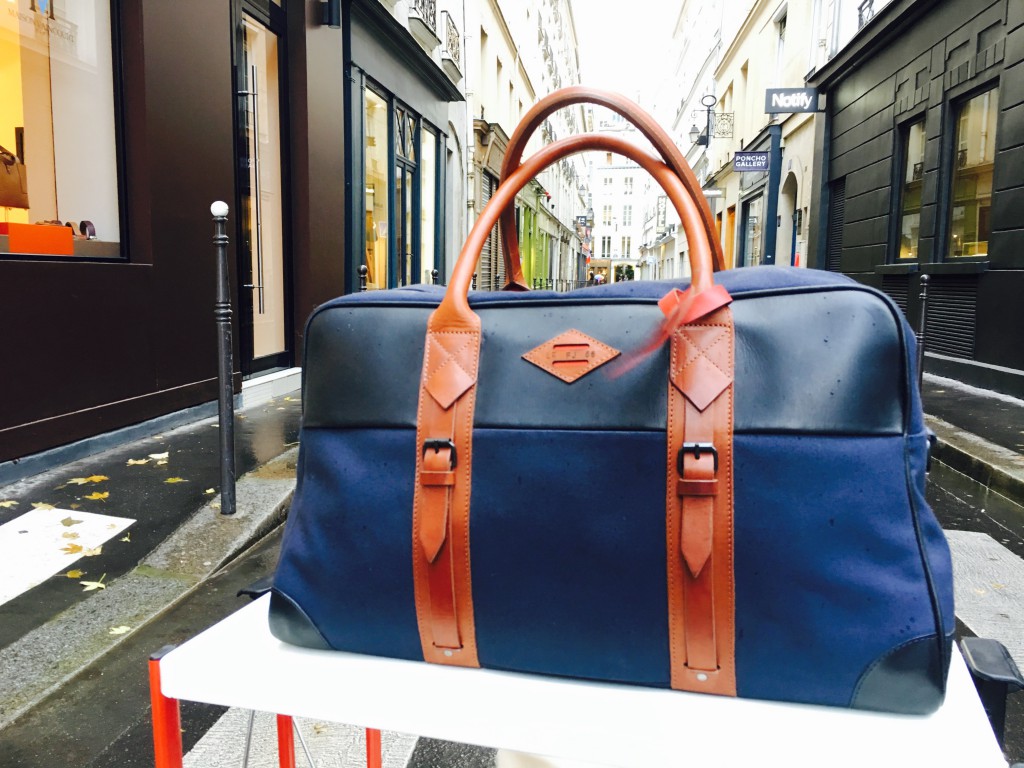 LEON FLAM: the boston bag
430EUROS
For your Dad. Chip in is also good idea for this kind of gift with your family. This bag is big enough for short trip and even it's not too big to bring to his workplace. Definitely, mens always like the functional all season goods!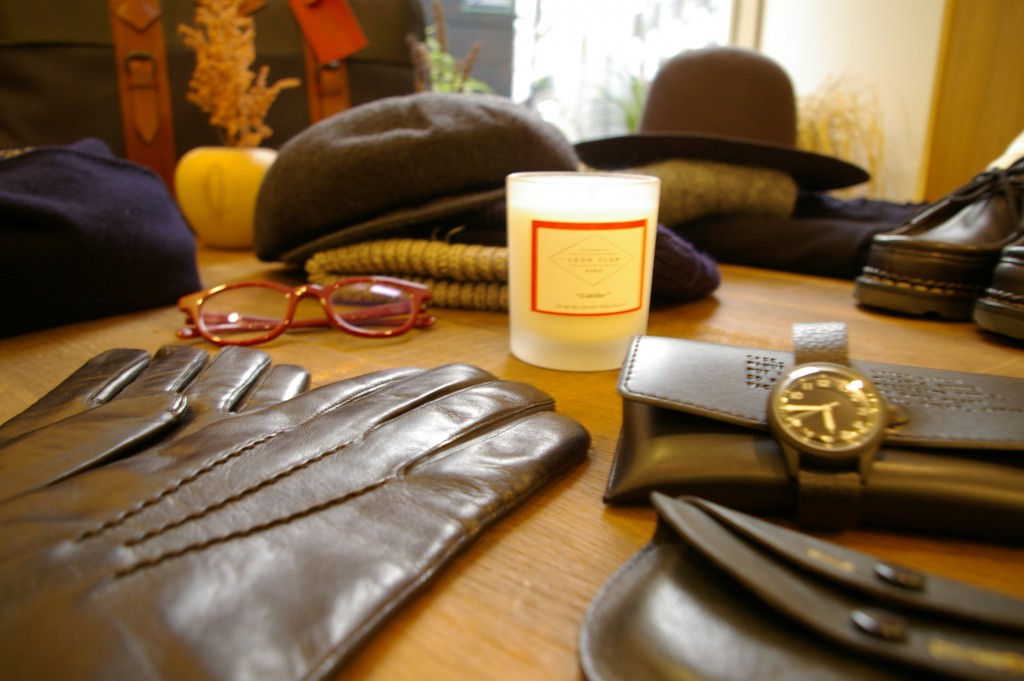 What about the small things, For the specific goods he might like, glasses gloves, watches or wallets, These goods will be ideal if you already know what to get for him…
If he still doesn't have these kind of things, try observe him he might will to have these kind of things and seeking whats good for him. We also have some selections of this ideas. You can come with him and have a look together.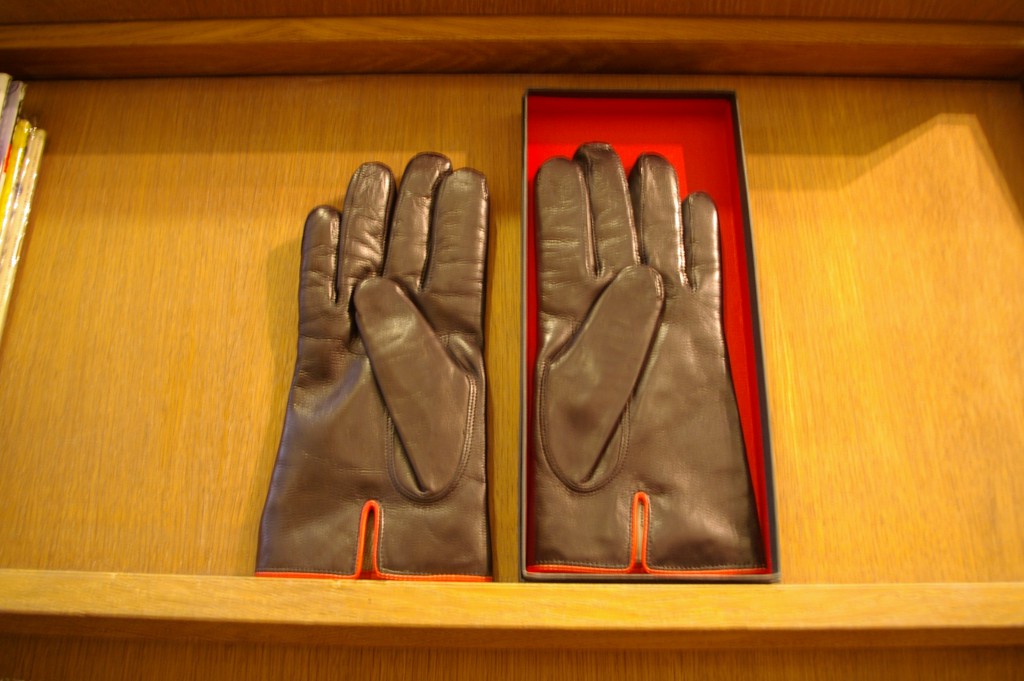 LEON FLAM: Leather gloves
170EUROS
This goat leather globe is very soft and more you use, it stretches to fit to your hand. With the stitch on the topside and the red contrast on your wrist you can also put your sleeves in to your glove and puts a bit of eye catch  around your hand.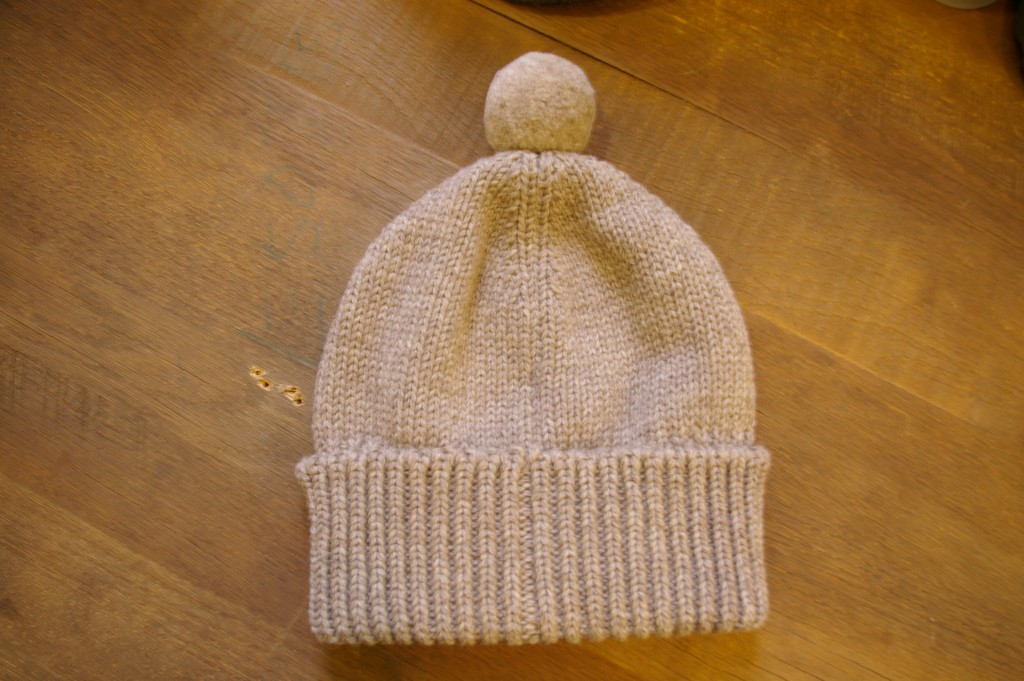 KAPTAIN SUNSHINE: Alpine Knit Cap
125EUROS
Why don't you get a new Beanie for this winter? the winter is going to get colder for sure. We need the good quality knitted items with good fabric. This knit contains Yak's wool which keeps the warmth very well and its hardly to get crushed. we also have some more other beanies or hats we selected and everything in good fabric. Find the one the one you like the most.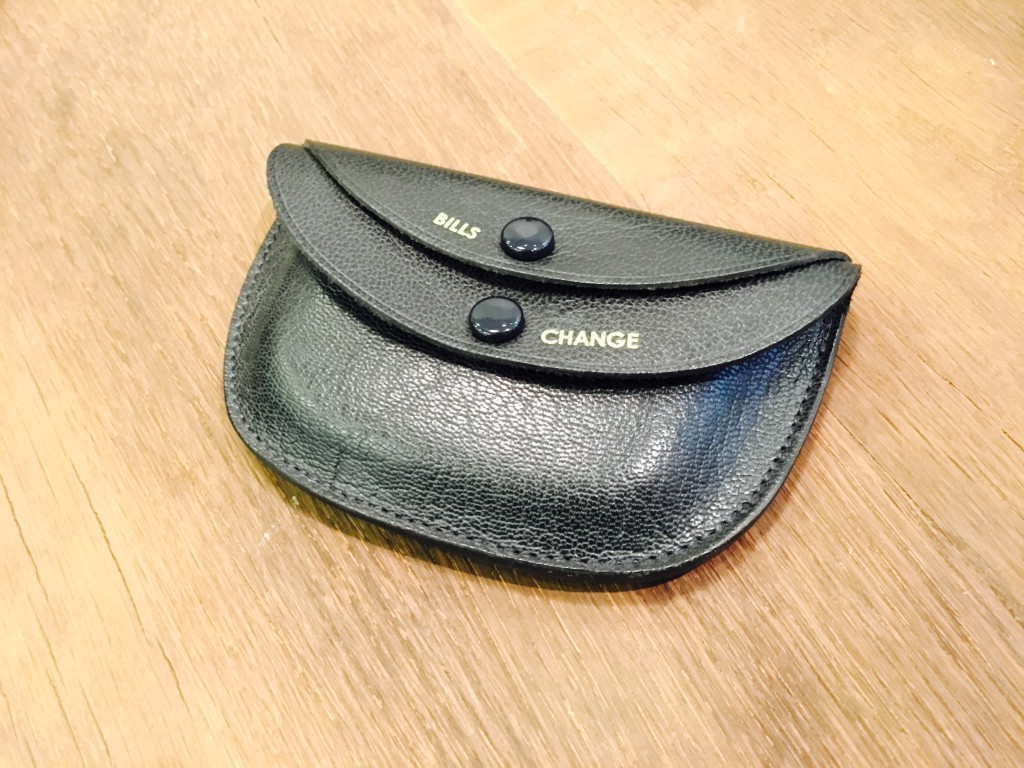 KAPTAIN SUNSHINE: Denuine Goat Skin Round Wallet.
150EUROS
We also have the unique wallet from KAPTAIN SUNSHINE offers a style to keep cards, bills coins in dedicated portions.Inspired by 1940s cult of wallets, this gorgeous piece of item is made of genuine goat skin leather and hand-stitched in Japan. This wallet is nice handhold size and don't bother you to hold or put in your pocket. It is also good idea to have for your travel wallet as a second one so you are not going to mix your money.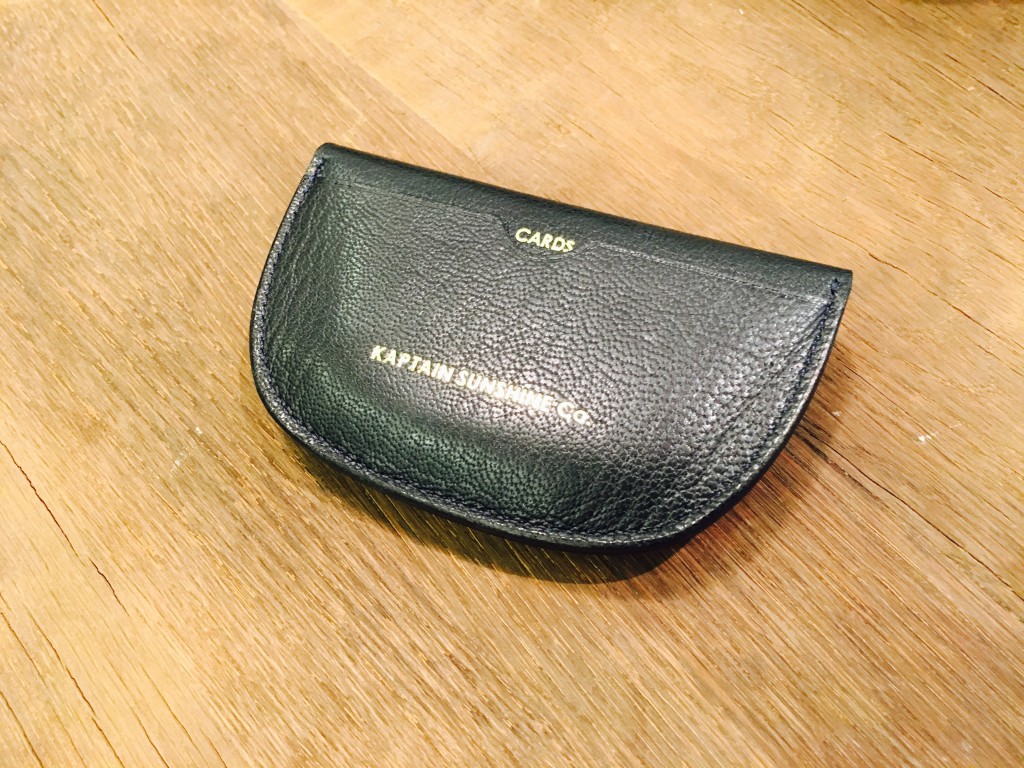 Dear Customers,
Thank you for your visit to our store 1LDK PARIS.
1LDK PARIS