1LDK PARIS will be hosting an European Vintage Sunglasses POP-UP from 26 September to 7 October 2017. All sunglasses are provided by Rayon Special, Parisian vintage eyeglasses brand and 37 pieces will be showcased in store! Come and try them on in our store.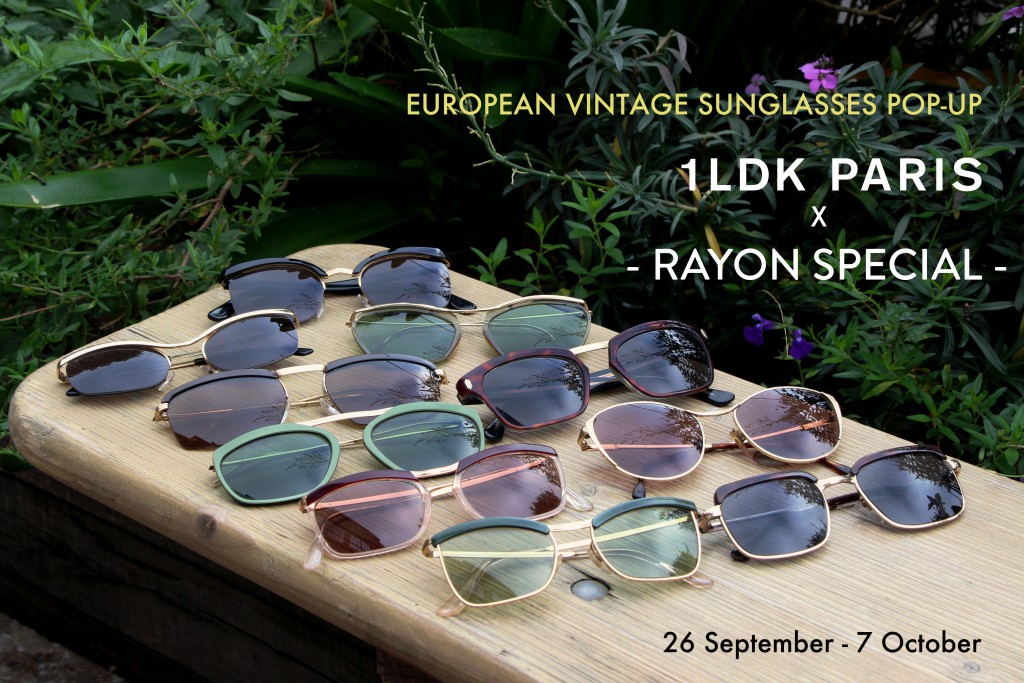 9/26 -から10/7までの11日間、1LDK PARIS店にてヨーロッパ製ヴィンテージサングラスのポップアップを開催いたします。今回取り扱われるサングラスはパリの Rayon Specialというヴィンテージアイウェアに特化したブランドによって提供されます。37点店頭で販売されますので、お近くまでお越しの際には、ぜひお立ち寄りください。
 Thank you for your visit, until the next time.
1LDK PARIS