THEME: ASICSTiger
Hi, I'm Yoshi from 1LDK PARIS.
I recently introduced clothes for a long time, so today 's introduction of shoes.
Within 1LDK, only Paris stores, handled ASICSTiger.
-ASICSTiger-
Started a history from "Onitsuka Co., Ltd." founded in 1949 by founder Mr. Kihachiro Onitsuka. After that, after "Onituska Tiger", in 1977 Japan renamed "asics" to achieve growth as a national sports brand proud of the world. In 2015, "ASICSTiger" was born as a new brand embodying technology based on past history as a unique sports lifestyle. Not only as a sports brand but also expanding the range of activities as a brand to propose sports lifestyle.
ここ最近、ずっと洋服のご紹介だったので、シューズのご紹介を。
1LDK内ではパリ店のみ、お取り扱いのあるASICSTiger。
ご存知の方がほとんどだとは思いますが、一応ブランドのご説明を。
創業者である鬼塚 喜八郎氏が1949年に創業した「オニツカ株式会社」から歴史をスタート。その後「Onituska Tiger」を経て、1977年に日本が世界に誇るナショナルスポーツブランドへと成長を遂げる「asics」へと改名。2015年にはこれまでの歴史に基づくテクノロジーをユニークなスポーツライフスタイルとして体現する新たなブランドとして「ASICSTiger」が誕生。スポーツブランドとしてだけでは無く、スポーツライフスタイルを提案するブランドとしても活躍の幅を拡大しています。
非常にヨーロッパで人気のあるASICSTiger。
個人的には恥ずかしながら、ノーマークであったブランドだったので、こちらに住むようになって、よく街中で履いている人を見かけて、少し驚きました。
そして、今シーズン、1LDK PARIS でセレクトしたシューズをご紹介致します。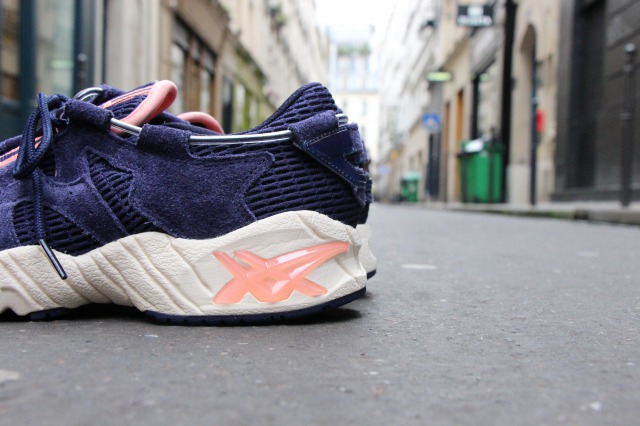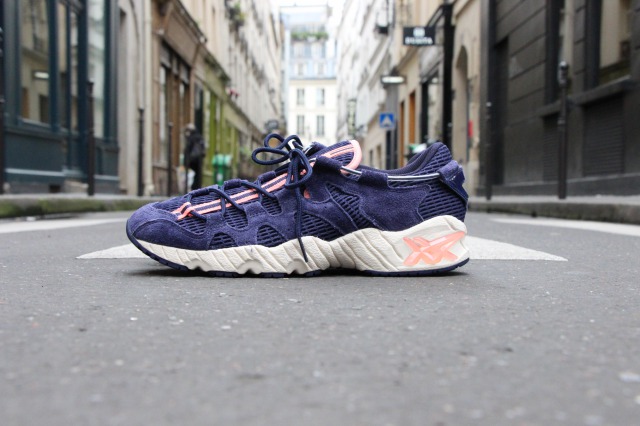 ASICSTiger "GEL-MAI" 130€
Shoes that was reprinted "GEL-MAI" released in the 1990's.
Asymmetric design of the position connecting the upper and the shoe laces to fit more with the shape of the foot, a through hole for the shoelaces around the ankle, tightened from the instep to the ankle at one point like a purse string A unique design that made it so.
Of course the design aspect is also wonderful, but this personally likes the coloring.
The pink line is gathered quite well in the body of the navy, and it fits to various bottoms.
1990年代に発売された「GEL-MAI」を復刻したシューズ。
足の形状にあわせてよりフィットするよう、アッパーと靴ひもを結ぶ位置をアシンメトリックに設計し、足首周囲に靴ひもの通し孔を設け、巾着のように一点で足の甲から足首まで締められるようにした独特なデザイン。
もちろんデザイン面も素晴らしいのですが、個人的に好きな点はこのカラーリング。
恐らく今シーズンのみのカラーだと思いますが、ネイビーのボディにピンクのラインが非常に品良くまとまり、いろいろなボトムスに合わせられそうです。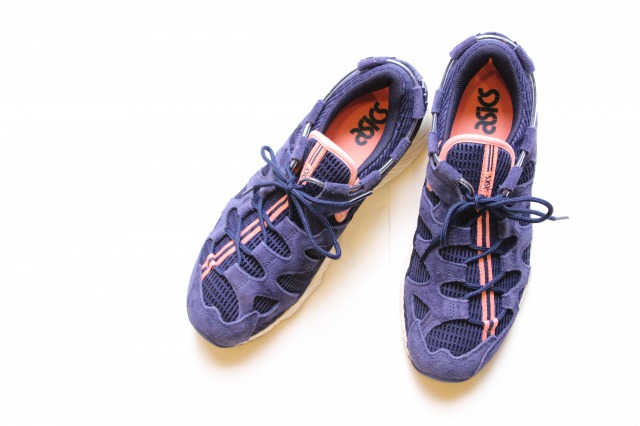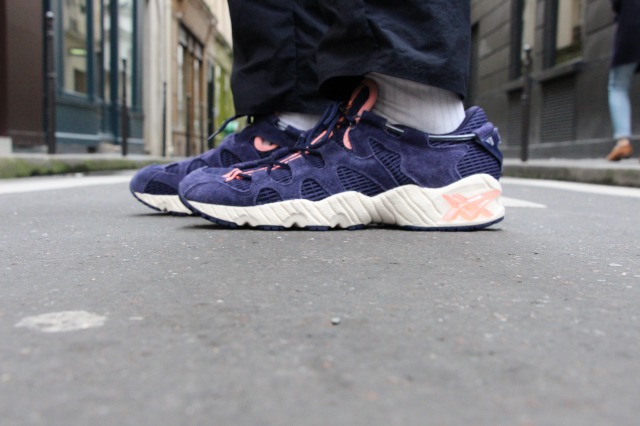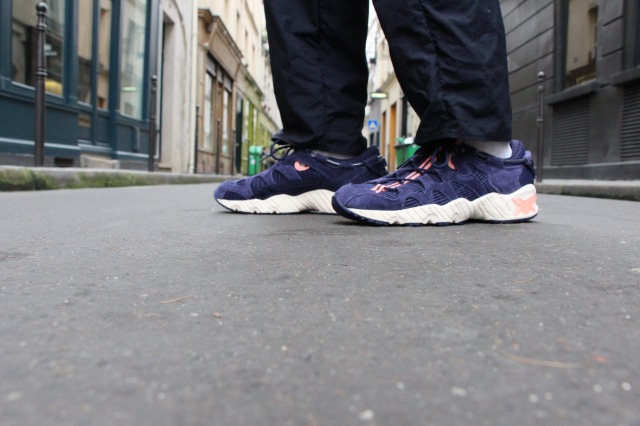 Moreover, feeling at the moment of wearing, holding power and lightness like being wrapped in the structure.
There are only shoe brands supporting the marathon industry for many years, its functionality is perfect.
I hope you will see this opportunity.ASICS
写真では、スポーツテイストなナイロンのパンツと合わせていますが、もちろんスラックスなどの綺麗めなボトムスとも相性は◎です。
また、履いた瞬間に感じる、構造上包み込まれるようなホールド力と軽さ。
やはり、長年マラソン業界を支えているシューズブランドだけあって、その機能性は申し分ないです。
この機会に是非ご覧いただければと思います。