THEME: OFF THE BALL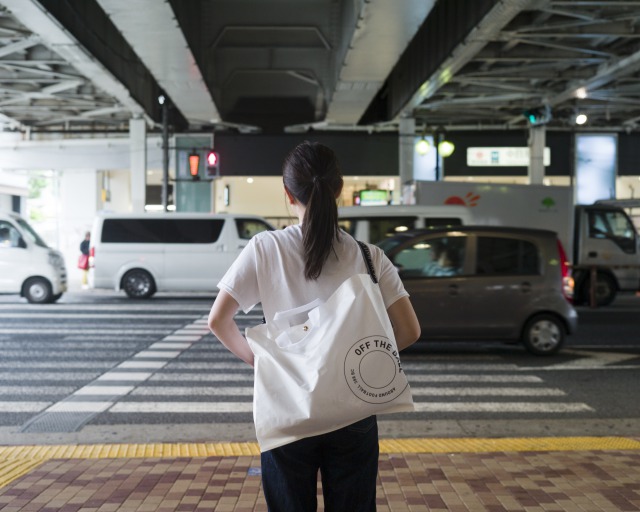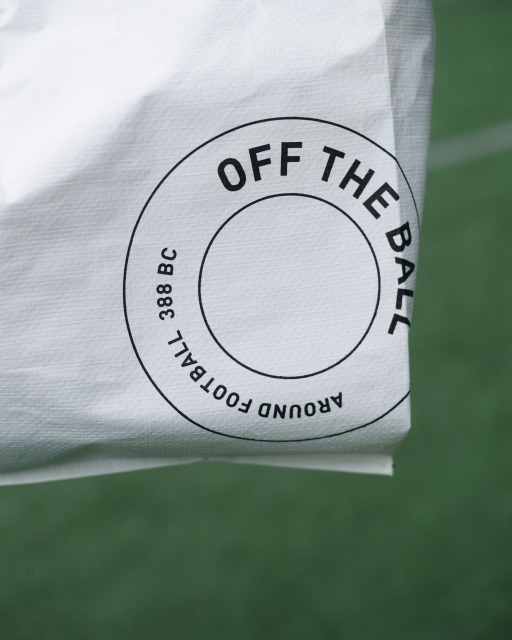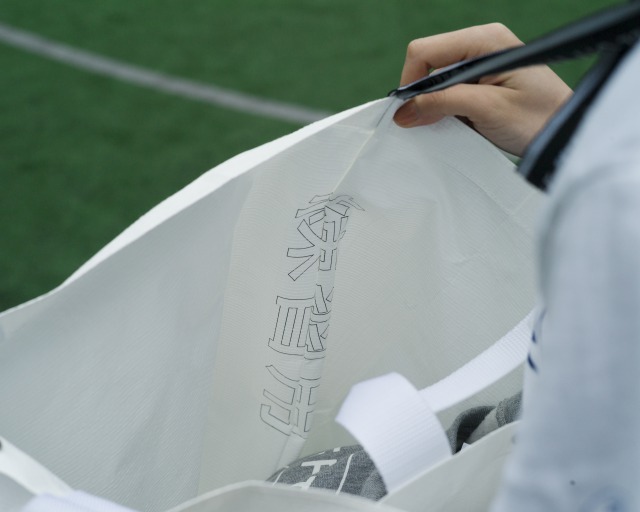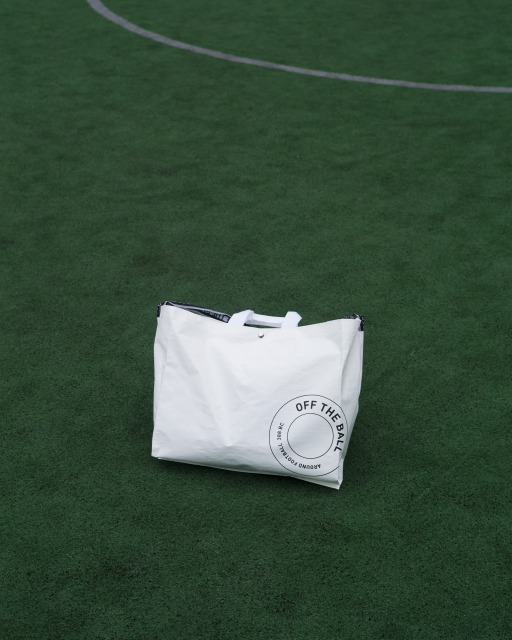 OFF THE BALL "MARKET BAG" 60€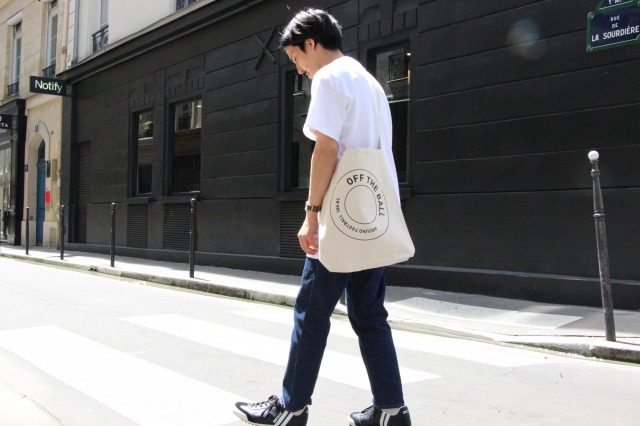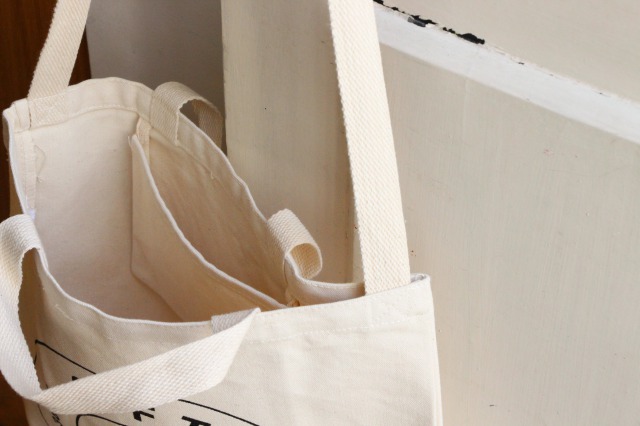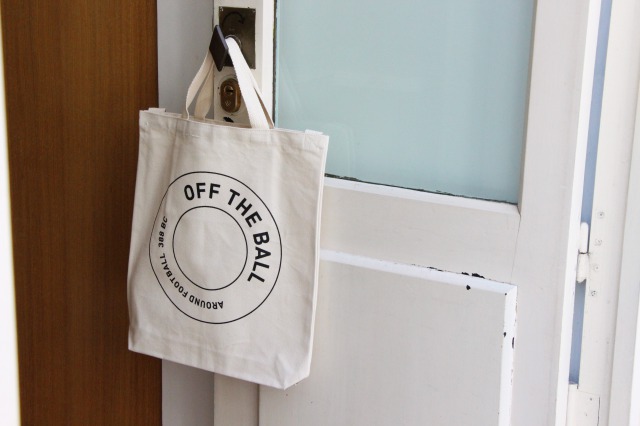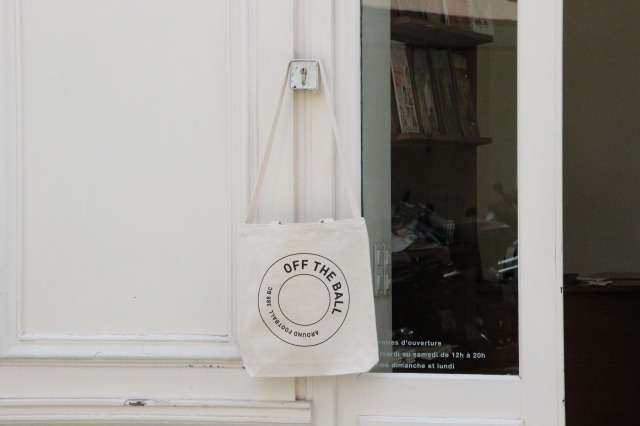 OFF THE BALL "TOTE BAG" 40€

Hi, I'm Yoshi from 1LDK PARIS.
I recently introduced 1LDK PARIS limited T-shirt here, but since items of OFF THE BALL also arrived, I will introduce that too.
The first one is a bag made to match this World Cup.
Printed on the inside "練習用" print.
The meaning of "練習用" is "for practice" .
This is made of motifs for bags you can use when going to football practice and games.
however , because it is a easy to use design everyday, it is also recommended for those who do not play football.
The other is a bag that you can use with two way of handle and shoulder.
The design which treated logo with presence in the middle is very useful for accents when it is time to go out with a single T-shirt in this period.
Many people will be attracted by excellent designs found in places.
A relatively easy-to-buy price is a nice point.
先日、こちらで1LDK PARIS限定のTシャツをご紹介させて頂きましたが、他にもOFF THE BALLのアイテムも到着しましたので、そちらのご紹介を。
一つ目は、今回のW杯に合わせて作られたバッグ。
バッグの内側にプリントされている「練習用」のプリント。
遊びが効いていますね。
サッカーの練習や試合に行く際に、ユニフォームやシューズを入れる為のバッグとして作成されているので、一般的なトートバッグやショルダーバッグより、大きめに作られています。
ですが、普段使いしやすいシンプルなデザインなので、普段使いするバッグとしても十分機能してくれます。
サッカーに素養のない私、永田は、春夏用バッグとして普段使いでガシガシ使おうと思います。笑
もう一つは、地厚なキャンバス地を使用した肩掛けと手持ちで使って頂ける2WAY仕様のバッグ。
真ん中に存在感のあるロゴをあしらったデザインは、今時期のTシャツ一枚で出かけることの多い日にはアクセントになり、大変重宝しそうです。
ストラップも長いようであれば、結んで短めに設定して頂けます。
サッカー好き、または興味のない人にまで、上手く購買意欲をそそらせてくれるちょうどいい具合のデザイン。
ところどころに見られる遊びや力の抜けたデザインに惹かれる方も多いのではないのでしょうか。
比較的手に取りやすい価格なのも嬉しいポイント。
是非、一度ご覧にいらしてください。