"The scarf makes you feel "MELT"ed"
Melt the French Hand woven scarf brand producing in Katmanduon traditional Nepal wooden looms.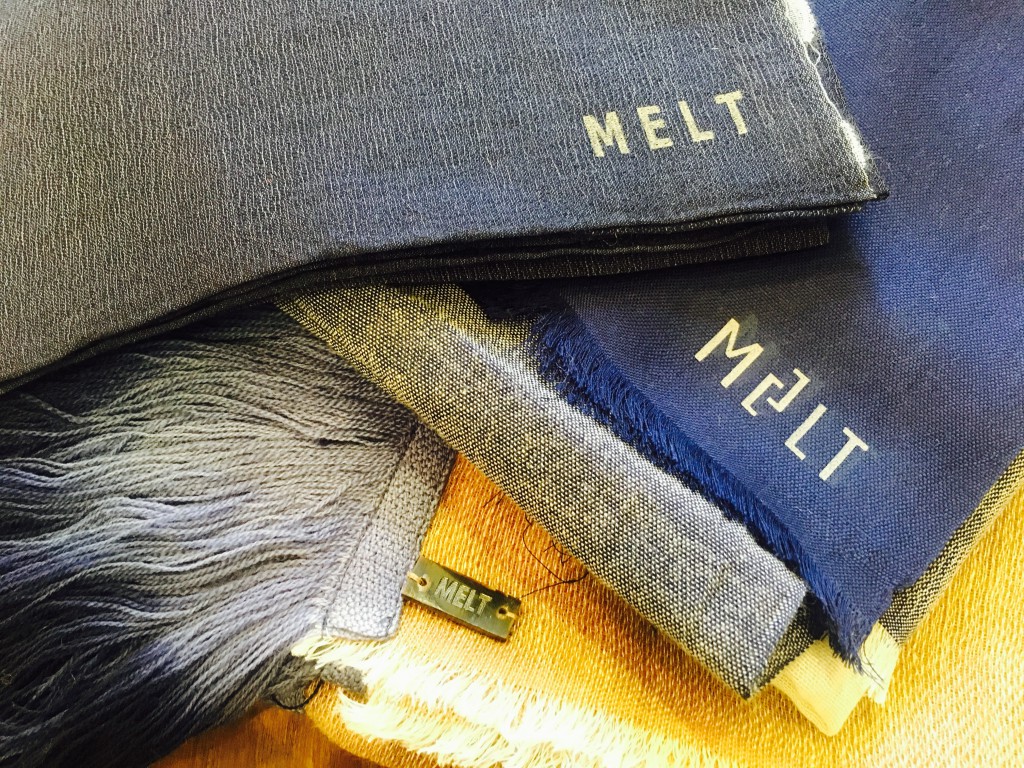 -The Brand "MELT" Founder, Emma Garcin and Jeanne Biehn Sall, The friendship since they were 10 years old. Two young women trained in Paris at the prestigious fashion houses. Emma worked at Hermès and Jeanne spent six years at Yohji Yamamoto. Emma, She was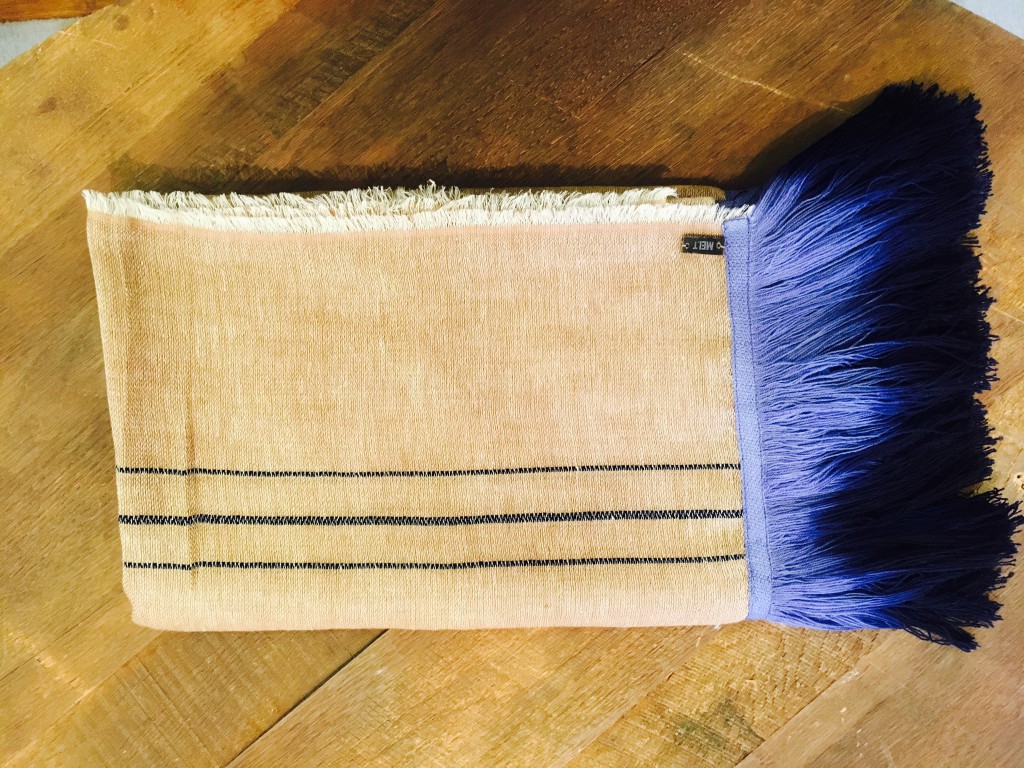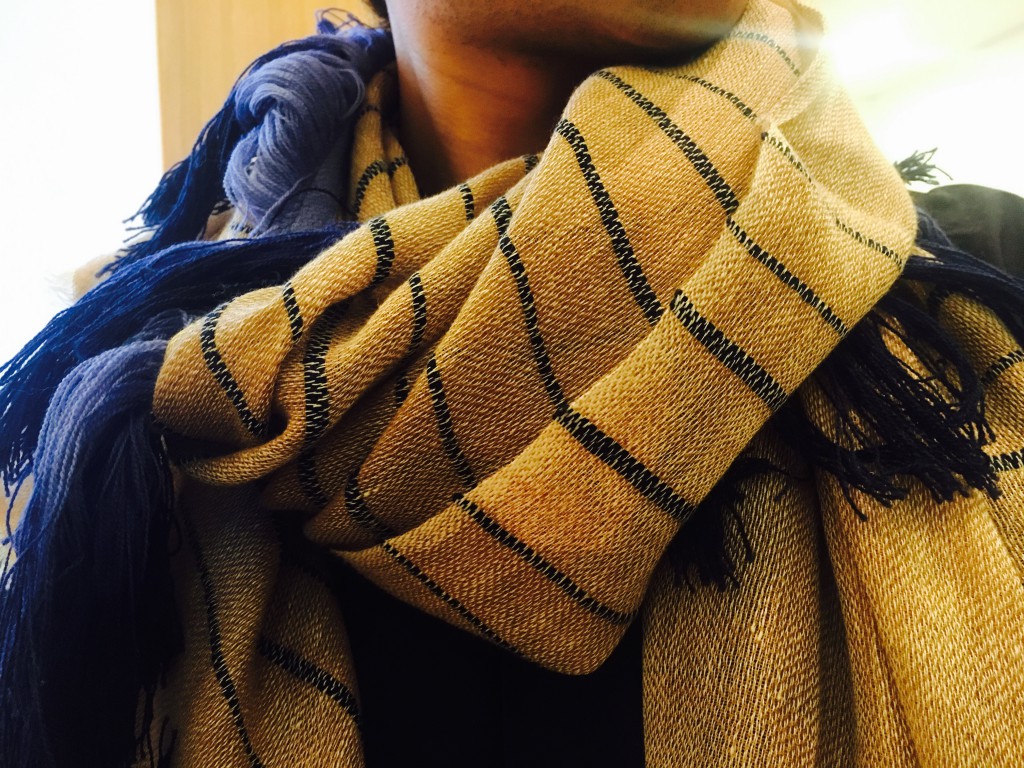 sent to Nepal to work in a cashmere factory.  After she spent working as an internship for 8 months. She opened her workshop with her colleague Tara Paneru. Also at the same time she gathered up with Jeanne to produce the high quality, fringed scarves. They wanted to all produce in Nepal and there is a message behind "We wanted to manage it our way – to do something human, to help people" by Emma Garcin… When the concept was settled, that was the time the "MELT" was found.
Nepal is not a country which has all wealthy people.  but there are a lot of good people with warm heart, beautiful city with beautiful culture and beautiful work. Hand weaving is one of that.
Each of their scarves they name,  eg. Arnico, Rishi or Indira Devi etc… all of their products are handmade, hand-woven, hand-stitched, and hand- dyed. and  that requires a variety of skills. They want to show "the customer that some some was behind each scarf and that everything is done by hand" emma said. and by giving a name to each scarf, they hope that the message will be delivered to the customers.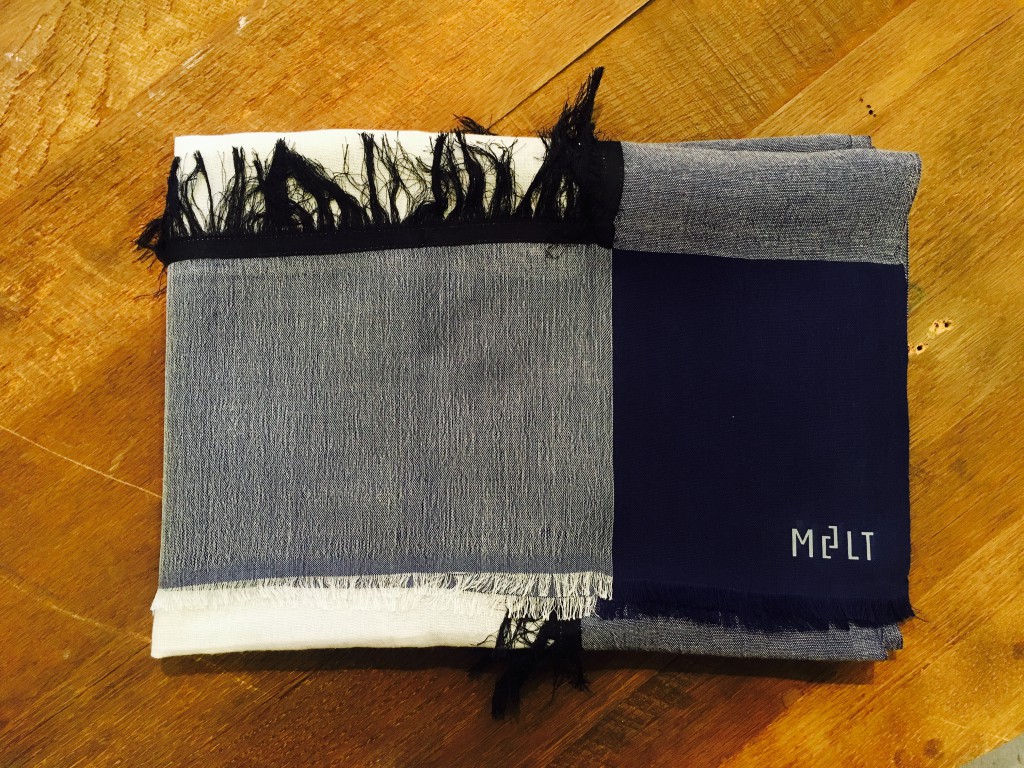 Please note that between 14h-15h we are closed for lunch break.
Dear Customers,
Thank you for your visit to our store 1LDK PARIS.
1LDK PARIS
ref:
https://thegarnered.com/designers/melt-scarves
https://thegarnered.com/journal/the-french-brand-with-its-heart-in-nepal