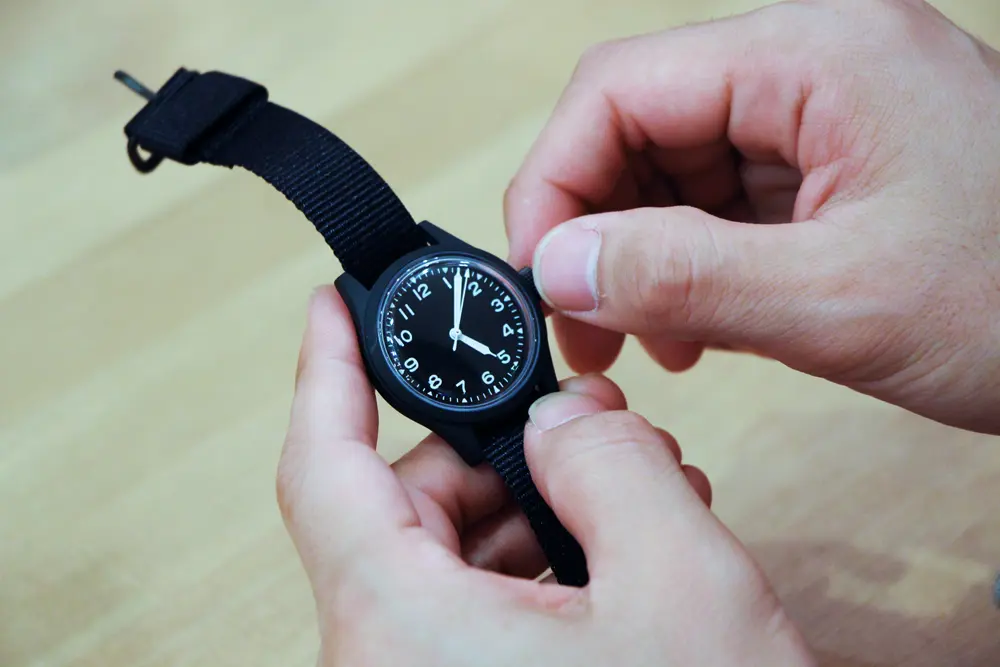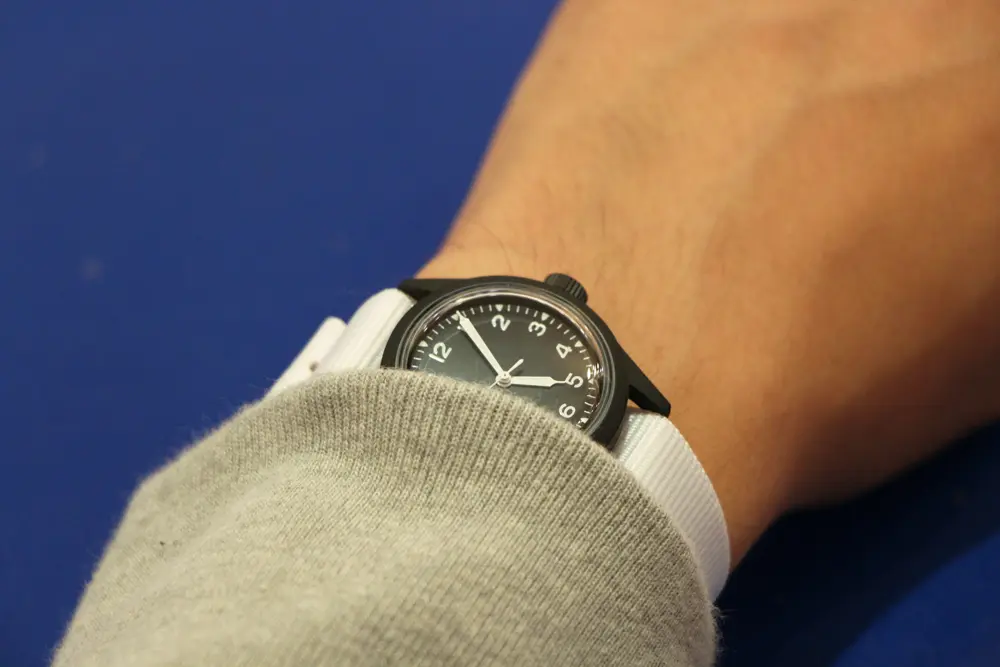 VAGUE WATCH FOR 1LDK PARIS 260EURO
こんにちは。1LDKの三好です。本日は、1LDK PARISにスペシャルなアイテムのご紹介です。
Hi, I'm Miyoshi of 1LDK. I'm going to introduce the special item in 1LDK PARIS.
1LDK PARIS別注のVAGUE WATCHが1LDK PARISにてリリースされました。
1LDKにとっても初となるVAGUE WATCHの別注は「MONOTONE」をコンセプトに製作。
文字盤はアンティークのミリタリーウォッチからシンプルなものを選び、それをデザインソースとしています。
オプションでBLACKをWHITEのナイロンベルトと、
スーツスタイルや秋冬にも装着できるようにBLACK LEATHERベルトもセットに。
"VAGUE WATCH" is released in 1LDK PARIS.
We ordered this item specially. That is the first time for 1LDK.
Its concept is "MONOTONE."
We chose the simple dial from military watch of the antique.
Also, this dial became the design source.
We attached nylon belts of the black and white with an option.
And you could get the black leather belt, too. You can put this on suit-style and use it in fall and winter.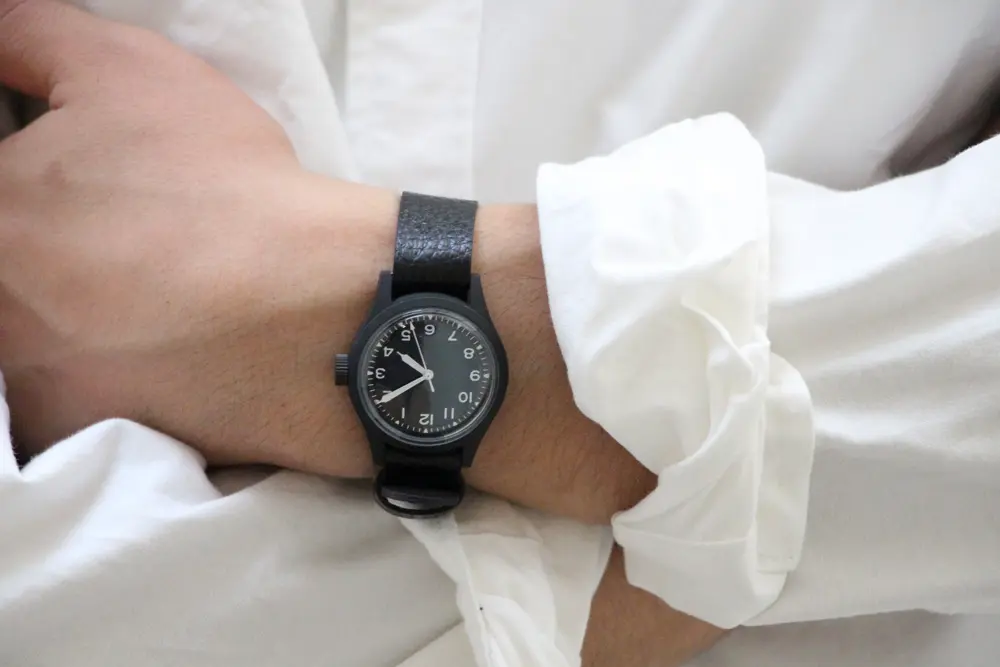 時計本体はブラックメッキ加工を施しているため、初期の状態を保ったまま長くお使いいただけます。
This watch originally decorated with matte finish stainless steel.
Even some bald occurs due to aging, But it will enjoy a expression.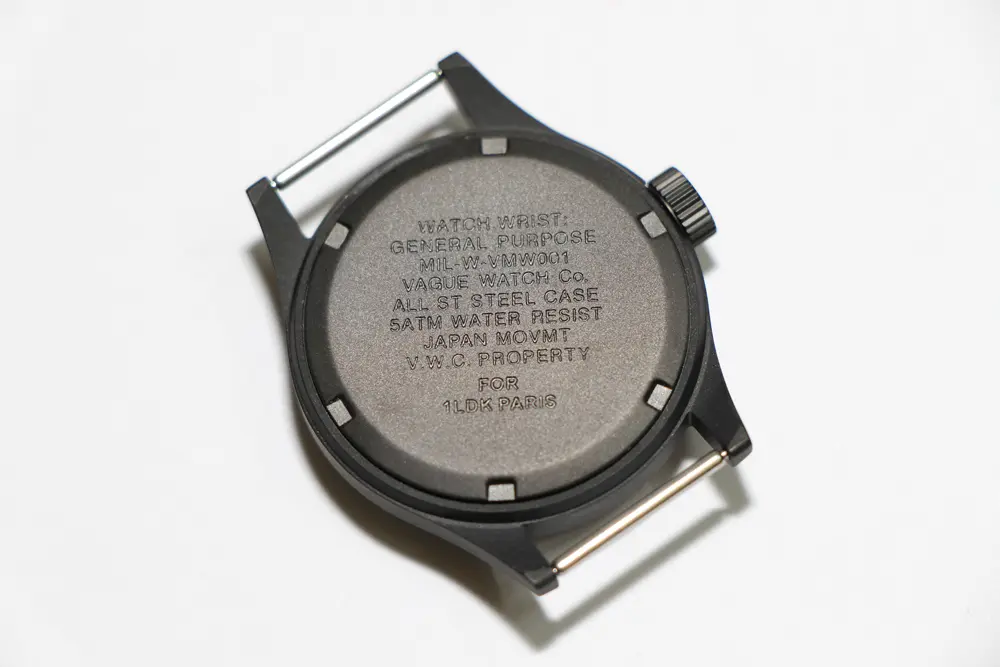 とことんシンプルかつストイックに仕上げたかったので、文字盤には両者のロゴは一切出していません。
時計本体の裏面にVAGUE WATCHと1LDK PARISの刻印を施しコラボレーションをさりげなく主張しています。
年齢、性別問わず愛用いただけるスペシャルな逸品が完成しました。
Because we wanted design simply and stoically, neither VAGUE WATCH nor 1LDK put a logo in this item.
The logo of VAGUE WATCH and 1LDK PARIS of the back side insists on collaboration casually.
We completed the special item that is usable regardless of age or sex.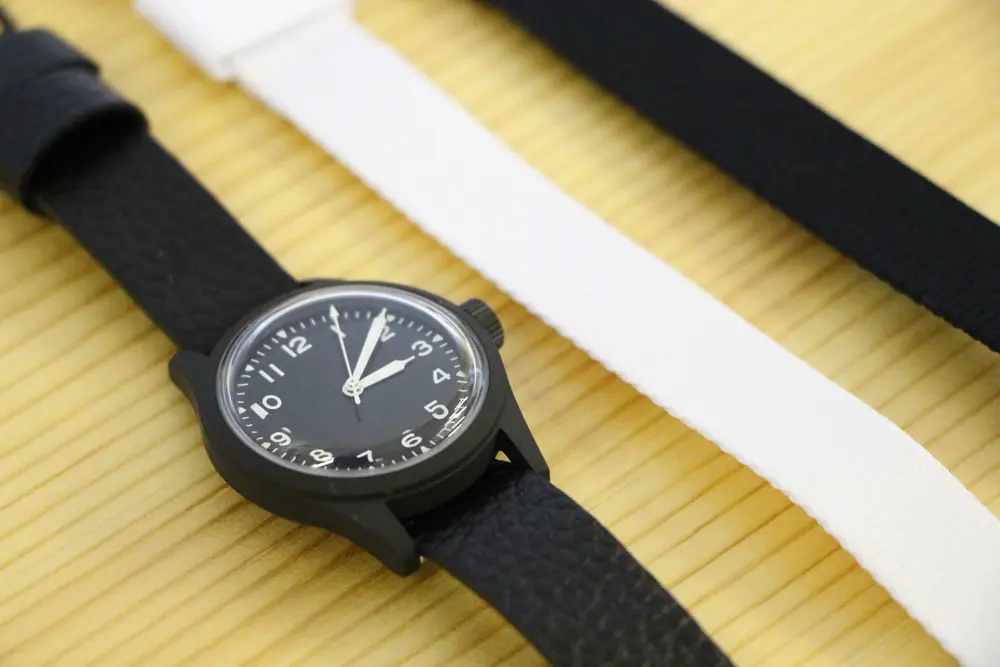 1LDK PARIS Exclusiveとなりますので、現在、1LDK PARISのみでの発売となります。
PARISへ行かれた際は是非チェックをお願いいたします。
You can get this item only in 1LDK PARIS. Please check it out when you come to Paris.
We are looking forward to you visiting our store.
1LDK PARIS Blog
1LDK PARIS instagram
皆様のご来店を心よりお待ちしております。
1LDK 三好